Christian Council Disowns Corrupt Politicians
News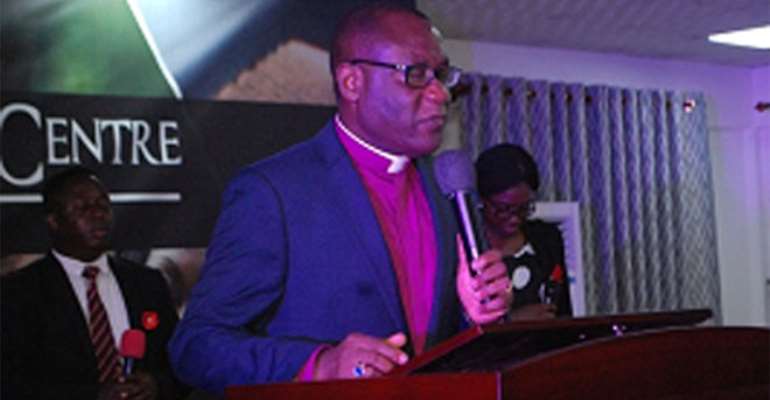 THE CHRISTIAN Council of Ghana (CCG) appears upset about the conduct of some politicians who tend to associate themselves with the Christian faith as a way of covering up when they are accused of corrupt practices.
CCG believes such politicians who enter into dubious contracts solely to loot the state are not fit enough to be called true followers of Christ, as such practices amount to stealing, which is against the teachings of the Christian religion.
Chairman of the CCG and President of the Ghana Baptist Convention, Rev. Dr. Ernest Adu-Gyamfi, who made this observation in a sermon themed, 'The Church is a Believing Community,' wondered why some Ghanaian politicians continue to sign what he termed 'bad contracts' on behalf of the state and when they are exposed, they claim to be Christians who cannot engage in criminal activities.
"They claim to be Christians who are supposed to fear God, yet they sign the bad contracts, running the state down in terms of revenue," he posited.
The Rev Minister who was speaking at the annual joint meeting of the CCG and the Ghana Pentecostal and Charismatic Council (GPCC), questioned, "If Jesus was to be around would these individuals who claim to be Christians have signed these contracts, knowing that they were going to hell for committing these atrocities against the state?"
He said Ghanaians have taken the power of God for granted by forgetting that God is Omni-potent, adding that sin in recent times has separated the Ghanaians Christian from his or her God.
He explained that Christianity is not about prosperity alone and wondered what it will profit a man if he has all gains of the world but none in heaven, noting that
the church has thrown away the gospel and it is now about wealth and nothing more, leading to the breakdown of morality in the country.
He cautioned leadership of the church to stop pampering members and reprimand them when the need arises, to show true leadership in the Christian community.
 Change
Meanwhile, the leadership of the council has released a communiqué jointly signed by Rev. Dr. Kwabena Opuni-Frimpong, and Apostle Samuel Antwi, General Secretaries of CCG and GPCC respectively supervised by the two presidents namely, Rev. Dr. Ernest Adu-Gyamfi and Apostle Prof. Opoku-Onyinah respectively calling for attitudinal change among Ghanaians.
''We have observed with discomfort the levels of public indiscipline in our nation.
The avoidable killings on our roads, open defecation resulting in diseases like cholera and typhoid, disregard for the rule of law, disregard for environmental cleanliness, lateness to work, lack of maintenance of public property, corruption etc. are examples of such worrying attitudes," according to the communiqué.
It charged, "We therefore wish to draw the attention of Christians and the nation to the following: Christians should bring to bear our faith values into public service by living lives worthy of our calling."
BY Melvin Tarlue