Railways To Transform Economy
News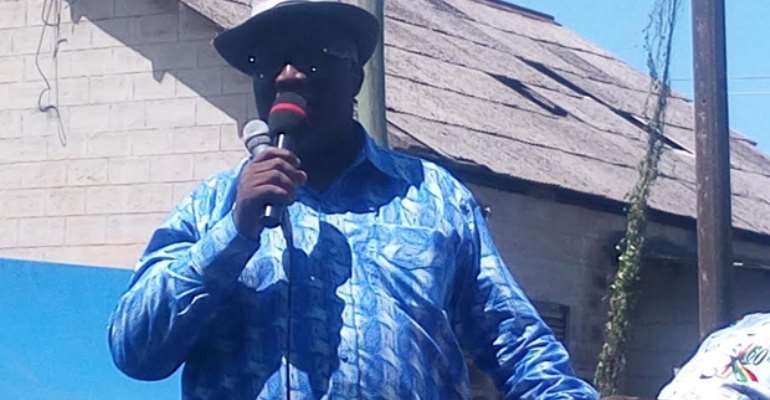 The Minister for Railways Development, Joe Ghartey has indicated that railway development would transform Ghana's economy since it would improve business activities in other sectors of the country's economy.
According to him, the success of the current New Patriotic Party (NPP) government would partly depend on the performance of the railway sector.
"We are going to transform this sector. The railway will form the backbone of Ghana's economic transformation," he added.
He pointed out that the Nana Akufo-Addo administration took
the best decision to create the Ministry of Railway Development.
The once productive sector on which the local economies of Sekondi and Takoradi were built has since the late 1990s lost its glory in the transportation industry.
While many of the locomotive engines have broken down, hundreds of kilometers of railway lines have been also taken over by squatters and encroachers.
Addressing hundreds of railway workers at 'Bottom Tree,' a popular meeting spot at Railway Location near Sekondi, the Minister assured the workers that various measures were being put in place to ensure the improvement of the living standards of railway workers.
He also revealed that some initiatives were currently ongoing to help revive the Ghana Railway Company to operate effectively and employ more workers.
The Minister also announced government's intention to extend the rail lines from Kojokrom to Tarkwa and to Paga to help strengthen Ghana's trade relations with the neighbouring countries.
He emphasized that the government was poised to inject some capital into the railway sector to ensure accelerated development.
Mr. Ghartey also called on the workers to support him and the government to give off their best to transform the railway sector.
"The government has the capabilities to restore the railway sector to its former glory and transform the national economy".
"All over the world, countries that have developed have had their transportation system put in place to ensure the smooth running of their economies," he stated.
He continued, "No country has achieved real development without the role of the rail sector. In America, Russia and China, among others, it is the rail transport, which has strengthened their economies."
According to the minister, government was aware of the meagre salaries workers of the Ghana Railway Company were paid as well as other challenges confronting them and promised to address the challenges as soon as possible.
He mentioned that the Ghana Railway Company was capable of working and paying the workers on its own.
The General Secretary of the Railway Workers' Union, Godwill Ntarmah, called on the government to fulfill its promises to make the sector vibrant again.
The Managing Director of the Ghana Railway Company, John Essel, noted that the creation of the ministry showed the government's commitment to improving the railway sector.
From Emmanuel Opoku, Sekondi