News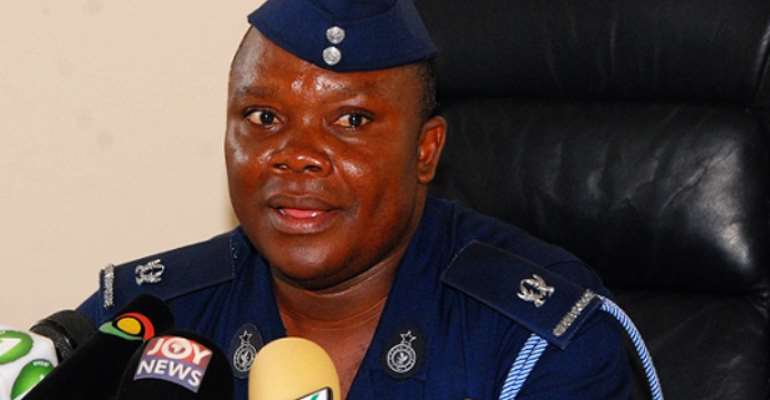 The Director of Public Affairs of the Ghana Police Service – the longest serving in that position – Superintendent Cephas Arthur, has been transferred to the East Legon Police Station in the latest shake-up by Inspector General of Police (IGP) David Asante-Apeatu.
Supt. Cephas Arthur is the most prominent superior officer to be affected by the transfers. He took over from the then Superintendent Kwesi Ofori as Public Affairs Director, while the latter was moved to Pankronu in the Ashanti Region.
Other transfers announced are ACP Peter John Owiredu, the Second In-Command in the Upper East Region, who moves to the Police Hospital to be in-charge of Administration.
ACP Osei Ampofo Duku, 2i/c Ashanti Region, is now Director, Welfare, National Headquarters as  ACP Frederick Adu Anim, Director, National Headquarters, moves to the Ashanti Region as 2/ic.
ACP Paul K. Ayittey, i/c Police Hospital, heads for Upper East as 2i/C, while ACP Mohammed Fuseini Suraji, National Headquarters, Accra, becomes Director, Operations.
ACP David Senanu Eklu, National Headquarters, is now Director General, PAD, as C/Supt Baba Saamid Adamu, in-charge of Ministries Division, goes to IRD, National Headquarters.
C/Supt Aboagye Sarpong, in-charge of Airport Division, becomes 2i/C, CID National Headquarters, as C/Supt. Peter Abilah, National Headquarters, takes over Sogakope Division.
Supt. Shaibu Abubakari Sadique Osei, i/c Nkwanta District, moves to Anyaa in Accra as District Commander.
Supt. Kwadwo Nkansah, i/c Kwesimintsim District, goes to the Western Regional Headquarters to be in-charge of Operations as Supt. Adane Ameyaw, i/c Obuasi District, moves to Court Ashanti Region.
By A.R. Gomda