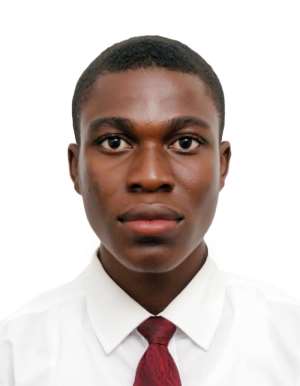 Welcome to Great Africa, a continent with awesome creativity, dynamism, strenght, colorful culture, tradition, lovely black people, variety of good music, food and innovative minds.
With all these we slack behind among all other continents, we lost the race even before the whistle was blown. We copy the west where all they have is the suit, tie and the English language which I am also using at the moment. A place where our voices can not be heard unless we use the borrowed almighty languages. I believe we must adore our history of colonialism and how we rescued ourselves from it, but we must not be enslaved by it.
The old days and ways of colonialism, people shakled in chains and sold, I mean, may not exist but modern day colonialism does exist in our part of the world. We may consider ourselves free, but we are very much wrong. First of all we are enslaved to the love of our deep pockets that know not the underprivileged of society, our own black people. When we are given the opportunity to serve our nations, our pockets are what we serve, with the ill notion that if Ama and Kofi are doing it, what good reason do I have not to do same. We would rather follow the crowd and tear our nations apart rather than stand against the almimghty canker known as corruption. What we need in Africa is a new brand of leaders who will do things right no matter how tough it is. Following the status quo can not do us anymore good.
There are fleets of structures in our various nations that need serious attention, renovation, we attend not to them, yet we cry and demand for more structures, build more, and at the long run we do not maintain them. We only know how to build new stadia when tournaments are in the corner at the expense of the ones we have from the past that need nothing more than renovation. Round and round the circle goes.
We chastise people who stray away from our culture and worship people(polititions) who lead our countries into the dark. Is our culture more important to us than our nations? I very much love our colorful and beautiful culture same as you do, but we have to set our priorities right.
I know the whiteman comes with words and smiles that appear to be genuine and we mostly fall for them, but are they really genuine? Don't you think their benevolence is crippling our dear nations? Our lifestyle is likened to that of an able bodied person who has as much as a degree, but decides to sit at home and do absolutely nothing just because his/her parents are wealthy and are taking good care of him/her. Permit me to use this pidgin statement, "worna heads inside dey sweet we too much," just because we believe the whiteman will support us with loans and all sort of things. Until we realize that we have enough to be great and change our selfish behaiours we will slack among all other continents. Africa can be great on its own, only if we change our ill mentality as citizens. What we need to know is that the people we elect to lead us are not better than us, they are also citizens and so if they keep their spirit of good citizenry high, our nations will be great.
The whiteman is and has always been dedicated to serving his country, he is not done doing that, to consider serving the interests of the blackman. With such an idealogy we may consider being individualistic people and work towards achieving our goals as a continent.
A concerned African(citizen)writes.
By: Daniel K. Selormey
Email: [email protected]