Kweku Baako Should Out This Traitorous Big Fish at the Forestry Commission
Opinion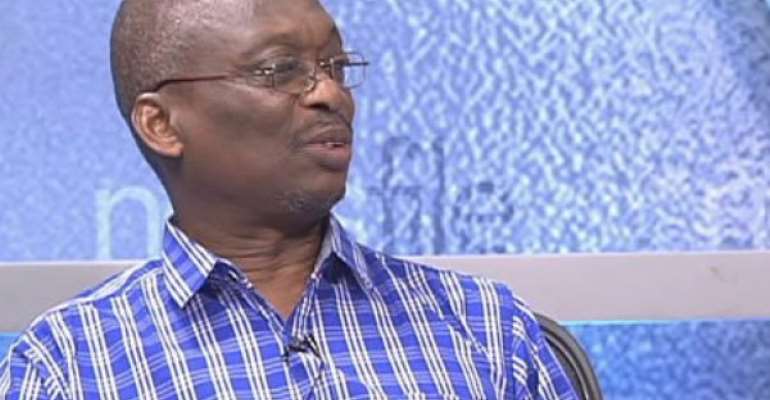 I am cocksure that the Editor-Publisher of the New Crusading Guide perfectly knows what he is talking about, when Mr. Abdul-Malik Kweku Baako bluntly asserts that there is a prominent operative at the Lands and Forestry Commission who has been selling mining concessions to illegal Chinese and Ghanaian miners and pocketing the money (See "Top Forestry Official Selling Forests to Chinese Miners – Baako" Classfmonline.com / Modernghana.com 6/10/17).
There are at least two illegalities being committed here, each of them a high crime of the foremost order. There is the Class-One Felony of selling "stolen" landed properties, and then lining one's private pocket and bank account with proceeds from the same. These crimes are also at once compounded by the fact that the alleged "Big Man" is being paid a salary for wickedly collaborating with both Ghanaian and foreign nationals to mercilessly destroy our water bodies and forestry resources, thereby putting the lives of millions of law-abiding Ghanaians at risk.
I am deeply sorry that the era of execution by firing squad has effectively become a practice of the past, with capital punishment having been removed from the statute books. Maybe a special case ought to be made for this pathologically selfish and unconscionable nation-wrecker. Also, if for whatever reasons, Mr. Baako does not feel comfortable or ready to publicly reveal the name and identity of the aforesaid culprit, the Editor-Publisher of the New Crusading Guide still has a bounden obligation, as a law-abiding Ghanaian citizen, to promptly disclose the name, identity and any evidentiary details that he may possess on this alleged nation-wrecker to the relevant and appropriate intelligence and national-security agencies before this potential criminal convict slips out of the country and far out of the reach of the tentacles of justice.
To be certain, the preceding ought to have been the very first obligatory line of action of Mr. Baako, once he uncovered this most dangerous and inexcusably unpatriotic, and horrific, act of criminality before going public on national radio and television with the same. His, should it pan out positively, would definitely become a major contribution to the ongoing inexorable war against Galamsey, or the illegal mining industry.
Now, whatever the outcome of investigations and subsequent prompt indictment, prosecution and judicial sanctioning of the alleged culprit, it is quite obvious that this racket involves quite a slew of other public officials far higher up the governance ladder. It is a Mafia-type network that possibly extended to the outgone Mahama Flagstaff House. In other words, somebody much "Bigger" and more powerful than the alleged "Big Man" at the Forestry Commission must have created this sort of nihilistic – or collectively self-destructive – culture that Mr. Baako is talking about. And we all need to promptly get to the bottom of this at once most primitive and heinous of all acts of criminality. The battle is joined.
*Visit my blog at: kwameokoampaahoofe.wordpress.com Ghanaffairs
By Kwame Okoampa-Ahoofe, Jr., Ph.D.
English Department, SUNY-Nassau
Garden City, New York
June 10, 2017
E-mail: [email protected]