Transport operators need periodic training - Chief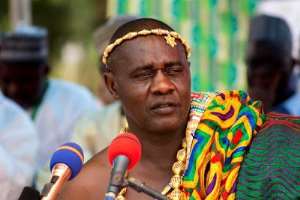 Gomoa-Pomadze (C/R), June 10, GNA - Gomoaba Nana Apata Kofi V, the Guantoahene of Gomoa-Ajumako Traditional Area, has suggested the need for government to organise periodic courses in safe driving for transport operators.
He said the courses should go for Ghana Private Road Transport Union (GPRTU) leaders, vehicle owners, commercial drivers, transport officers of the various government institutions.
He said such courses would go a long to reduce drastically the unwarranted road accidents to save lives and properties.
Nana Kofi made the suggestion in an interview with the Ghana News Agency at Gomoa-Pomadze, near Winneba Junction in the Central Region at the weekend.
The Guantoahene also the Chief of Gomoa-Pomadze said the increasing number of fatal motor accidents and the heavy casualties which the nation had been recording on the highway, really called for a more serious, regular and intensive public education to reduce the trend.
He called for the registration of commercial transport business operators by the Ministry of Roads and Transport whilst well-trained and qualified drivers were allowed by law to handle vehicles.
He said at the end of every year, the outcome of the proposed half-yearly orientation courses should be subjected to critical assessment on region by region and district by district basis.
Nana Kofi said after the assessment regions or district which recorded zero or less road accidents and casualties could be given awards for their excellent performances.
GNA