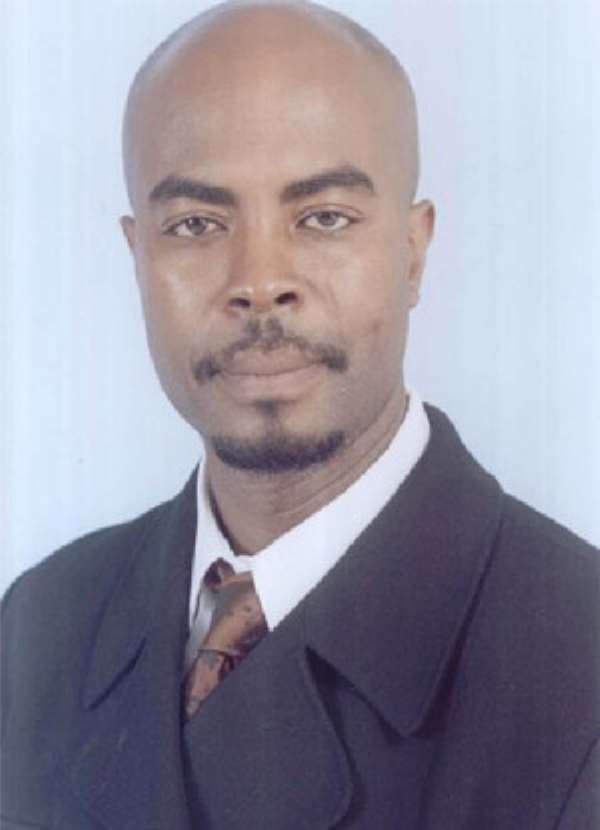 Journalists attending a press conference at Frankies Hotel in Nima, Accra last Friday evening were stunned by Mr. Ramon Osei Akoto, when he declared that President Kufuor was suffering from mental illness and needed to be impeached and removed from office as President.
Mr. Akoto, president of Youth Against Corruption (YAC) who addressed the conference explained "if Kufuor is not mentally ill, how come that he told Ghanaians before assuming power that he will never increase petrol prices but has turned round to rocket prices of petroleum products, creating in the process harsh economic conditions for Ghanaians.
According to Mr. Akoto, Kufuor told Ghanaians that the panacea for developing the country did not lie in petroleum price increased but in manpower development. All these have been thrown into the winds and now his government depends on multiple taxes in petrol prices to move the country forward".
Mr. Akoto wondered the type of legacy Kufuor would leave behind because it is during his tenure of office that important national assets such as Ghana Airways, VALCO, the textile, rice, and poultry industries have all collapsed. The leader of YAC said he was saddened to hear from the President's Press Secretary, Mr. Kwabena Agyapong that Kufuor's government was on course when indeed it was apparent that "everything about the government was falling apart, adding 'the president has not been able to fulfill any of the many promises he made on unemployment, corruption, tribalism, zero tolerance, the rule of law and cited the bogus and fraudulent IFC and CNCTI loans which parliament was forced to approve but which have never arrived.
The total sum of all this, Mr. Akoto explained, led to his believe that the President was suffering from mental instability and therefore not in control of affairs. "He must be impeached in accordance with Article 69 of Ghana's Constitution", he asserted. Mr. Akoto said he did not understand why the Kufuor government often made reference to former President Rawlings and the NDC administration instead of pursuing the implementation of its own policies, and added, "let by gone by bygone, we want this country to move forward and not backward."
He said in view of non-existence of the rule of law in the country and the insecurity, the poor practice in governance poses to Ghanaians his movement, YAC was initiating an impeachment process against President Kufuor and was soliciting the signatures of one-third of parliamentarians for a petition to be presented to Parliament which will in turn impeach Kufuor and have his state of mind medically examined "to prove whether he is fit to rule Ghana or not".