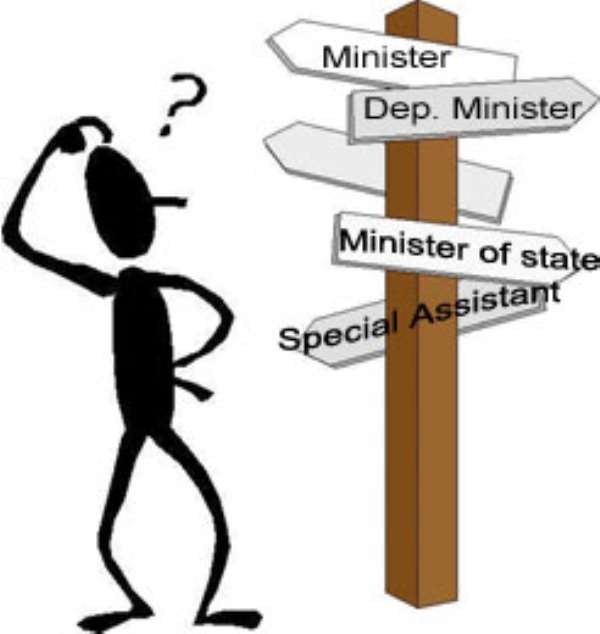 Wa, May 18, GNA - Alhaji Yakubu Ziblim, President of the Civil Servants Association (CSA) on Tuesday condemned the appointment of special assistants by the government, saying it led to the duplication of functions.
Alhaji Ziblim was addressing the opening session of a three-day National Executive Council meeting of the Association in Wa. He suggested the need for Government to sell the 5,500 low cost houses to the tenants in order to use the proceeds to set up a housing loan scheme for civil servants.
Alhaji Ziblim said it would save Government the cost of maintaining the houses and also help in the implementation of the policy to increase the country's housing stock.
Dr Paa Kwesi Nduom, Minister of State for Public Sector Reform disagreed with Alhaji Ziblim, over the appointment of special assistants, saying the officials performed functions, which were political in nature and could therefore not duplicate or interfere with the work of civil servants.
He said the special assistants were supporting the drive to push the nation forward and asked the civil servants not to see them as rivals.
Touching on his Ministry, Dr Nduom said, Client Services units covering 20 areas in the country would be re-open.
A public complaints office would also be set up in the office of the Head of Civil Service, he added.
Mr Joseph Adda, Minister of Manpower, Youth and Employment observed that for decades, the critical role of the civil service had been under rated, under-valued and unappreciated, yet it continued to constitute a vital element in the operational machinery of government business. If the private sector was to be the engine of growth then, "The civil service has to be the crank shaft to help to propel the wheels of our nation so as to move us all forward", he said.