Choose citizen arrest over mob culture - Okudzeto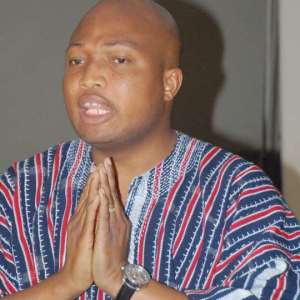 Accra, June 9, GNA - Former Deputy Minister of Education, Samuel Okudzeto-Ablakwa has urged the public to choose citizen arrest over mob culture to safeguard the lives of people and to promote justice in Ghana.
Mr Okudzeto-Ablakwa said the move would propel the country's efforts to end mob culture and tighten 'our legal system to curb the recurrence of attacks on innocent people like Major Maxwell Adam Mahama,' who was mistaken for a thief and lynched to death.
The former Deputy Education Minister was speaking with the Ghana News Agency on Friday when he joined thousands of Ghanaians to pay his tribute and last respect to the Late Major Mahama at the forecourt of the State House in Accra.
He said it was prudent for the Ghanaian society to understand that justice was determined by the custodians of the land who had the mandate to declare a suspect guilty of an offence and determine which sanctions could be meted out to them.
'The best thing to do when a suspect is caught in any wrong act is to arrest him and hand him over to the police and not to sanction him yourself,' he said, and added that there was nothing like justice in the menace of mob culture.
He commended the public for rallying the fight against the mob culture and called on the media to educate people on the need to end the menace.
'This is a defining moment in the history of Ghana, where there is the need to clamp down on the evil of mob culture. We should not end the fight after this sad incident,' the former Deputy Minister said.
Mr Okudzeto-Ablakwa condemned the posting of the deceased pictures on social media saying, the family must be given a quiet moment to mourn their fallen Hero devoid of unnecessary social media activities as he described such activities as 'unethical.'
'I would like to use your platform to extend my sympathy to the wife, family members, the Ghana Armed Forces and the entire nation in this sad moment. May the gentle soul of our friend and hero rest in perfect peace' he said. GNA
By Gideon Ahenkorah/Bridget Denteh, GNA