MTN Vehicle And Asset Tracker Aids In Arrest Of Car Thieves
Business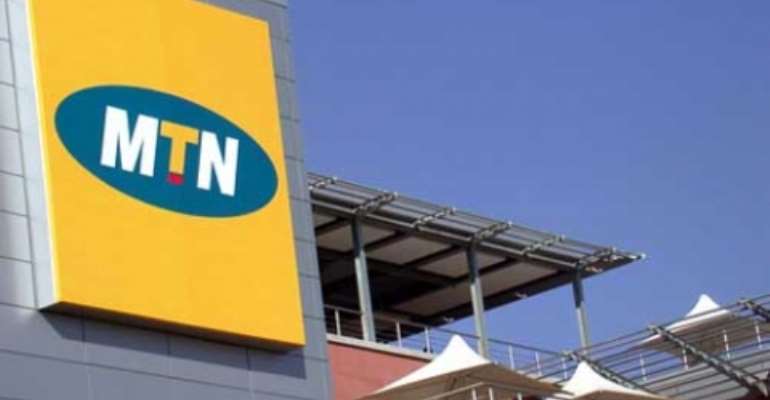 Police in Chereponi in the Northern Region, with support from information provided by an MTN Vehicle and Asset Tracking device, have arrested two men for stealing an MTN Nissan hardbody pick-up from Tamale.
According to the driver of the vehicle who is an MTN Key Account Controller based in Tamale, he woke up about 2:00am on to realize his Nissan pick-up had been stolen. Using information from the MTN vehicle tracking device which had been installed in the vehicle, MTN traced the stolen pick-up to a footpath along the Ghana-Togo border in the Northern Region.
Chereponi police and the chief of Wenchiki, a village close to the Togo border, were alerted. The police contacted Togolese Security who helped with the arrest of the thieves in Togo and by 12 noon, the stolen pick-up had been retrieved from Togo and handed over to MTN officials.
The use of digital innovation to track down and apprehend car thieves is yet another demonstration of MTN's commitment to lead the delivery of a bold new digital world.
Commenting on the incident, General Manager for MTN Business, Mr. Sam Addo, said, "In today's digital age, it is important for individuals and businesses to embrace digital solutions to manage, optimize and secure their operations. In this instance a technology solution was used to address a security situation. In the past it would have been difficult to reclaim our lost vehicle within 24 hours but as a result of MTN vehicle tracking technology, in less than 24 hours the vehicle was tracked and recovered."
"When the culprits were arrested in Togo, MTN branding on the vehicle had been ripped off but the MTN tracker showed it was the same vehicle. Technology provides speed of processes and makes many things possible," he added.
The MTN Vehicle and Asset Tracking service includes a set of devices for securing, monitoring and tracking valuable assets. The service uses real-time Global Positioning systems (GPS) satellite mapping to show the location of the tracking devices. The GPS devices transmit information so that users can track asset locations at all times.
To brighten the lives of the customers through innovative products and services such as the vehicle tracker, MTN will continue to make significant investments in its network to enhance coverage, optimise customer experience and drive digital inclusiveness by creating unlimited opportunities.
About MTN Ghana
MTN Ghana is the market leader in the increasingly competitive mobile telecommunications industry in Ghana, offering subscribers a range of exciting options under Pay Monthly and Pay As You Go Services. The company has committed itself to delivering reliable and innovative services that provide value for subscribers in Ghana's telecommunications market.
Since its entry into Ghana in 2006, MTN has continuously invested in expanding and modernizing its network in order to offer superior services to a broad expanse of the nation. Total network investments from 2006-2016 are about US$3.472 billion. MTN has the widest network coverage across Ghana. With the recent commercial launch of 4G LTE services, MTN became the only mobile operator providing 4G services in all regional capitals and large cities. The company has also built three modern switch and data centres to deliver stable, reliable, efficient and robust Telecom and Data Services to customers.