KATH Maternity Ward Construction Begins
News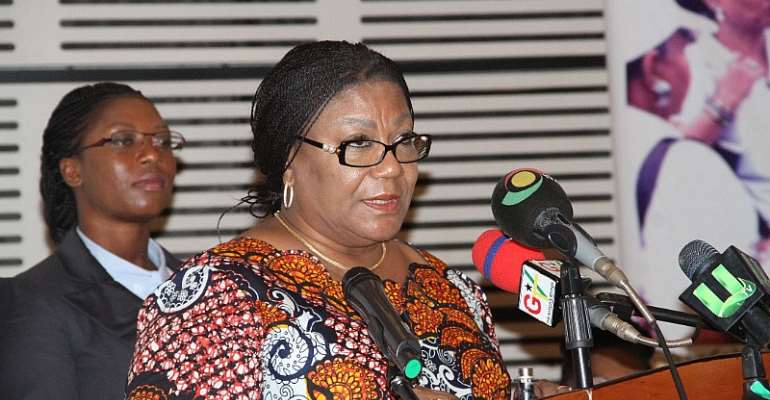 The First Lady, Mrs. Rebecca Naa Okaikor Akufo-Addo led project for the construction of a maternity ward at the Komfo Anokye Teaching Hospital (KATH) has received positive response from Ghanaians with the project raising over GH¢6.1m as at 31st May 2017.
The 'Save a Child, Save a Mother,' project in addition to the amount raised has an outstanding amount of cash pledges of GH¢1,489,500 yet to be redeemed by organizations and individuals according to Deloitte and Touche following two fundraising events in Accra and Kumasi.
The project has also received in-kind pledges and donations including cement, electrical cables, windows, pipes, baby cots, hospital beds and incubators.
The new mother and baby unit is in direct response to severe congestion in the current maternity unit, which has inadequate space and medical equipment to cope with the volume of births, surgeries and neonatal care at KATH, leading to high volumes of avoidable death of babies and mothers.
According to authorities at the Komfo Anokye Teaching Hospital, most of the deaths are attributed to higher than normal infections and cross-contamination due to lack of space and equipment.
Lack of hygiene is also a factor as the space is so little, that there is no practical way to clean the wards due to overcrowding.
The new baby unit, a 1,500 square metre one storey building with the capacity to take five times the current number, will give KATH additional capacity to grow over the next 5 years while they wait for the completion of a 43 year old uncompleted maternity block by the government.
"The urgency of the situation demanded that we build a new unit as an immediate solution while we wait for the government to complete the old building, which would take about two years, by conservative estimates. The longer we wait the more babies and mothers we lose. The current situation of averaging the loss of 4 babies a day is simply unacceptable", the First Lady Mrs Akufo-Addo explained.
Whilst expressing her gratitude for the positive response, the First Lady is encouraging Ghanaians to continue to donate, noting that the minimum amount needed is GH¢ 10,000,000 for the KATH project, while additional funds will be needed for similar projects, her office intends to execute in the health sector, across the country.
The KATH mother and baby unit fundraising drive is a collaboration between the Rebecca Foundation and Multimedia Group.
By Jamila Akweley Okertchiri