Business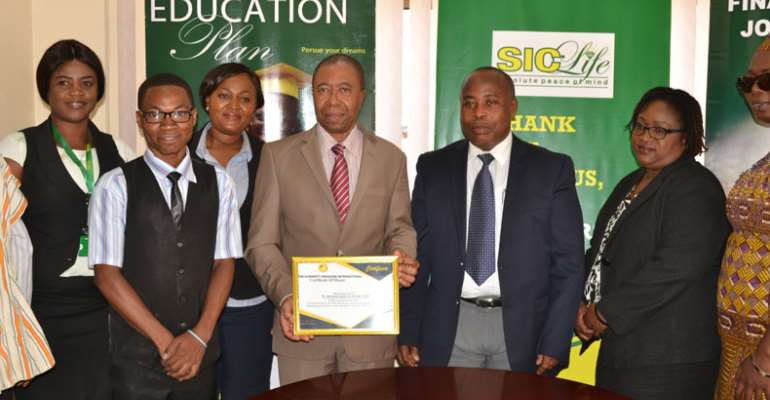 Chief Executive Officer (CEO) of SIC Life, Aaron Issa Anafure, has been honoured for transforming the company and bringing insurance closer to the people.
Mr. Issa Anafure was recognized at a ceremony organised in Accra by The Humanity Magazine International, a medium which campaigns for the promotion of corporate investments and businesses for employment creation to benefit the citizenry.
Speaking at the ceremony, the Country Director of the magazine, Abdallah Musah, described Mr. Issa Anafure as a role model, who many northerners are looking up to for inspiration.
He said "with respect to the success story of the SIC Life Company and enviable stake, which is very rare in a public enterprise in this era, The Humanity Magazine International would like to present this award to you (CEO) and SIC Life as a whole."
He disclosed that "the SIC Life's exemplary success is an indelible achievement of a state managed public enterprise being a beacon of the arguments that state-owned enterprises can succeed in this current economic dispensation.
Mr. Abdallah Musah called on other public enterprises to emulate the shining example of SIC Life to benefit of the country.
On his part, Mr. Issa Anafure expressed his appreciation for the award and revealed that the company had put investment plans in place to create employment for the youth.
A business desk report