SCB Records Momentous Progress
Business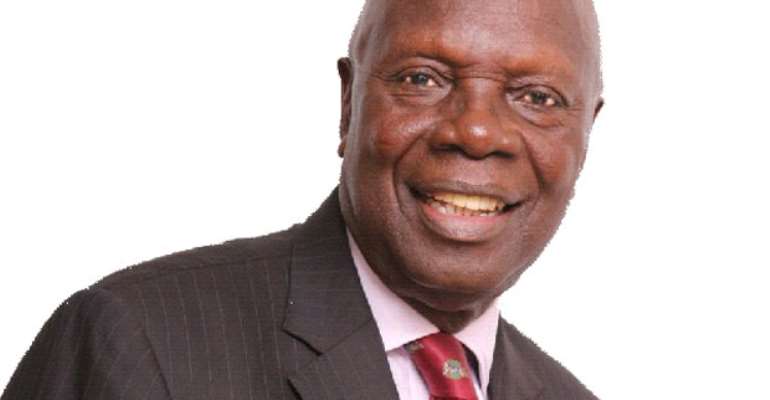 Standard Chartered Bank (SCB) registered significant progress in 2016 against the backdrop of strong headwinds experienced in the year under review as a direct result of the strategic actions taken to turn the business around following two years of slow growth.
The bank recorded profit before tax of GH¢346 million, representing 279 percent growth compared to GH¢91 million in December 2015.
Earnings per share grew by 256 percent to GH¢1.92 from GH¢0.54 in 2015 while return on equity more than doubled to 34 percent from 12 percent in 2015.
Commenting on the 2016 results, Board Chairman Ishmael Yamson, said: The 2016 results clearly show that we have made great strides in the execution of our strategy of putting the business back on a growth trajectory in line with trends our shareholders are used to."
Operating income increased by 17 percent to GH¢621 million from GH¢531 million recorded in December 2016.
Operating expenses decreased by 15 percent to GH¢194 million compared to the previous year's of GH¢227 million as a result of continuous cost efficiency measures implemented throughout the year.
Impairment charge recorded was below the previous year's position of GH¢212 million by 62 percent to GH¢81 million.
The board declared dividend on ordinary shares of GH¢1.12 compared to GH¢0.37 paid out last year.
Kweku Nimfah-Essuman, Chief Financial Officer of the bank, providing context to the performance last year, said "the bank committed to a set of actions at the end of 2015 designed to stabilize its financial performance. As a result of disciplined execution in 2016, we delivered income stability, lower cost and a higher quality balance sheet in an uncertain economic environment."
Chief Executive of the bank, Mansa Nettey, stated that "Our focus remains mainly on maintaining a robust balance sheet to support opportunistic asset growth. In 2017, we will roll out additional innovations in technology and efficiently engage our clients across digital channels. We will continue to invest in our staff and put clients at the heart of everything we do, creating memorable experiences for both clients and stakeholders."
In 2016, SCB made significant investments in digital technology.
It rolled out the new Standard Chartered mobile application (SC mobile), revamped its online banking platform making transactions on both platforms seamless, provided clients with a consistent online experience across laptops, tablets or mobile phones.
A business desk report