Who Asked for Your Frivolous Opinion, Mr. Agalga?
Opinion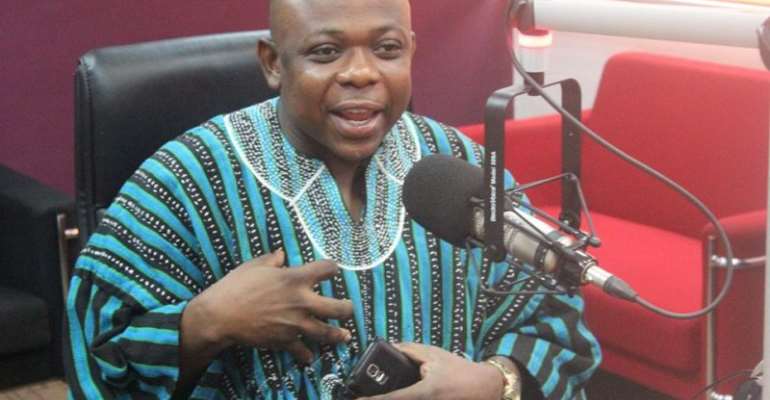 Rather than recognize the regressive errors of their ways and show remorse, as well as unreservedly apologize to the voters they so abjectly and unconscionably let down, some of the Mahama cabinet appointees prefer to blame the very media operatives whom they clearly had neither respect nor appreciation for. The latest of such shameless Mahama operatives to resort to such cynical act of depravity is Mr. James Agalga, the former Deputy Interior Minister. I once went to town on him, as many a Ghanaian media buff is wont to say, but I don't remember what the bone of contention was. Please, don't write to tell me that I could have readily Googled to find out what the matter was about, for it is not even among the least bit of my concerns presently.
My primary concern here is Mr. Agalga's rather annoying assertion, allegedly made to the host of a radio program, that Lands and Natural Resources Minister John Peter Amewu has been left to his own devices in the epic battle against Galamsey, or illegal, mining activities. The former Deputy Interior Minister appears to clearly recognize the crass mendacity of his own assertion, thus his outrageous resort to blaming the media for not having thrown their weight behind the anti-Galamsey campaign launched by former President John Dramani Mahama. The fact of the matter is that yours truly knows of absolutely nobody who recalls the former politically self-absorbed leader's launching of any serious anti-Galamsey campaign, other than that infamous moment when the Gonja native stood in front of Osagyefo Amoatia Ofori-Panyin, II, The Okyenhene, and peevishly labeled Kyebi, the Okyeman royal capital, as the Mecca of the Galamsey industry.
This most infamous occasion may very well have immensely contributed to the widespread perception of The Okyenhene as a beacon of the Galamsey industry, although it is public knowledge that the former Chief Resident of the Flagstaff House offered military protection to foreigners engaged in the Galamsey enterprise, especially illegal strip miners from such Slavic countries as Russia, where he schooled, and the Ukraine. Instead of faulting the media for not throwing their weight behind the purported Mahama anti-Galamsey campaign launch, Mr. Agalga ought to be asking why the media had supposedly maintained an aloof posture, until President Addo Dankwa Akufo-Addo launched his recent massive anti-Galamsey war.
The fact of the matter is that our media operatives are savvy enough to recognize genuine public policy initiatives, as well as see through sheer publicity stunts or make-believes. It also insults the intelligence of those of us who have observed civil society groups eagerly and voluntarily jump into the anti-Galamsey battle, hear the former Deputy Interior Minister call our super-dynamic Lands and Natural Resources Minister "a lone ranger." If the clearly wistful, and also jealous, Mr. Agalga wants to make himself relevant to this epic battle for the very existence and survival of Ghana as a nation and an organic cultural polity, then he had better stand up to be counted, and not make such a sickening nuisance of himself such as he well appears to be making.
*Visit my blog at: kwameokoampaahoofe.wordpress.com Ghanaffairs
By Kwame Okoampa-Ahoofe, Jr., Ph.D.
English Department, SUNY-Nassau
Garden City, New York
May 29, 2017
E-mail: [email protected]