Live coverage of Major Maxwell Adam Mahama's funeral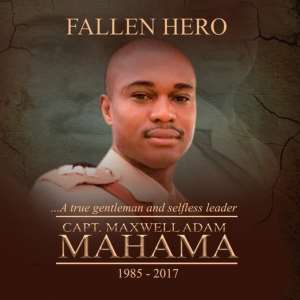 Summary
(a). A state burial is being held at the State House in Accra to lay the soldier to eternal rest
(b). The senior military officer was slayed Monday, May 29, 2017, while on national assignment at Denkyira Obuasi in the Central Region
(c). At least 43 suspects are currently standing trial in connection with the murder.
(d). Hundreds of mourners including military personnel have lined the streets from the Flagstaff House to Parliament House to pay their last respect to the fallen hero.
(e). Major Mahama left behind his wife Barbara Mahama and two sons, Jaden and Jerry.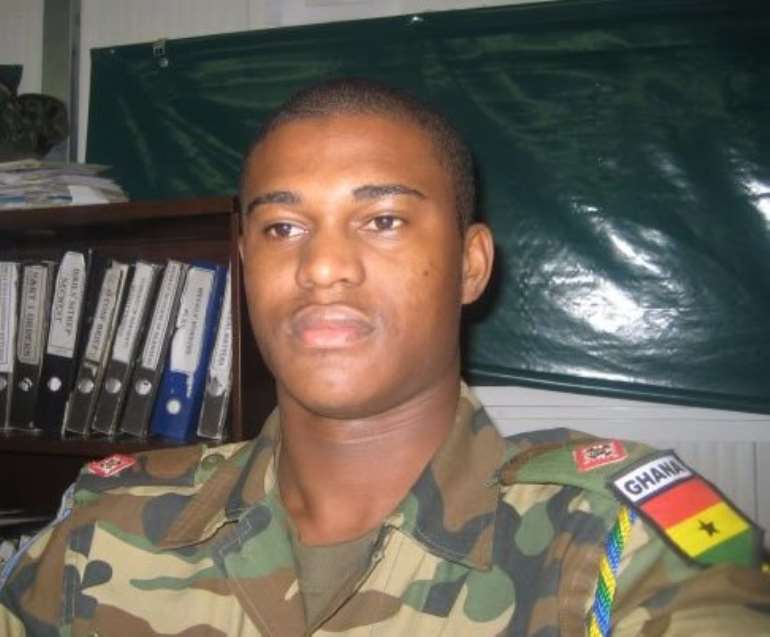 Late Major Maxwell Adam Mahama
A state burial to lay to perpetual rest slain soldier Major Maxwell Adam Mahama is underway at the State House in Accra.
The funeral is expected to be attended by Vice President Dr Mahamudu Bawumia and senior government officials. Also the religious community as well as other Ghanaians are expected to attend.
Major Maxwell Adam Mahama was murdered at Denkyira Obuasi in the Central Region while on national assignment, the military hierarchy has said.
He was lynched in a case of mistaken identity after residents found a weapon on him. His death has roundly been condemned by Ghanaians.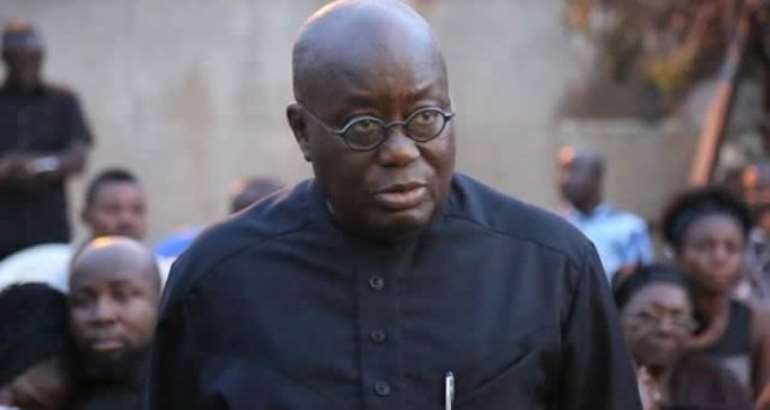 President Nana Addo Dankwa Akufo-Addo
President Nana Addo Dankwa Akufo-Addo has pledged his government's commitment to bring the perpetrators to face the law.
The President promoted the soldier posthumously from Captain to Major following a recommendation by the military hierarchy on Tuesday.
"He has become a big national hero," President Akufo-Addo said of the soldier who was killed at Denkyira-Obuasi in the Central Region.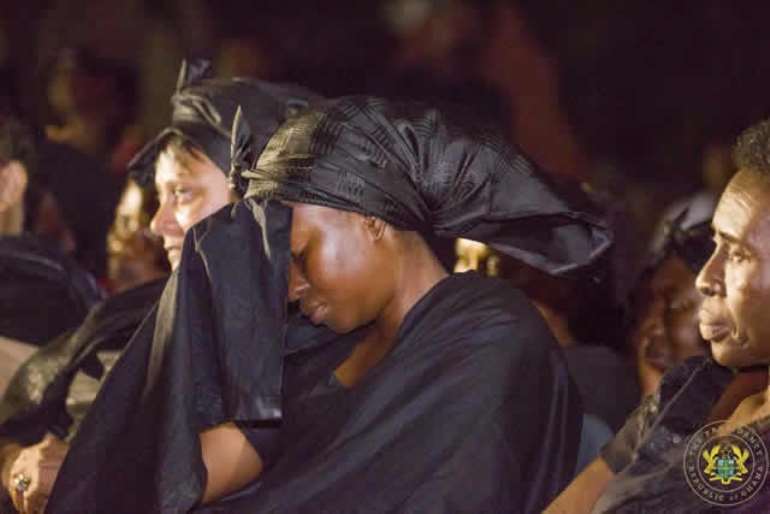 Wife of slain soldier, Barbara Mahama
The deceased wife, Barbara Mahama did not regret the brief stay of the Major thanking him for sharing his life with her.
In an emotionally filled tribute, Barbara said: "you wanted us to enjoy life and be happy."
"I love you and I always told you. I always reminded you of what you mean to me. You meant the world to me, my everything."
Videos and pictures depicting the horror-struck hour Major Mahama was murdered circulated on social media especially on Facebook hours several hours after the tragedy.
Barbara Mahama with her mother
But marshalling the strength of Esther in the Bible, Barbara said although her husband had passed on she is happy he left fond memories behind.
"When I think about you, I only smile because you are more than a piece of flesh circulating on social media. You were full of life, energy, and vigour so I choose to remember you in that sense."
The family of the late Major had made only one request of government, to erect a monument in the name of the slain soldier.
They want the name of the soldier to continue to convict the conscience of Ghanaians to reject mob injustice which is responsible for the death of scores of Ghanaians.
Late Major Mahama with wife and two sons
The hour President Akufo-Addo announced the promotion of then Captain Mahama, he said Cabinet has given the approval for a monument to be named after the soldier.
Major Mahama was not known by many Ghanaians but his death has served as a bridge through which many people have come to share in his life's story.
A caring husband and daddy joked about poverty being a disease since it restricts the ambition of people.
Major Mahama's funeral is expected to attract hundreds of mourners including senior government officials, the religious community and Ghanaians.
Story by Ghana | Myjoyonline.com | Austin Brakopowers |