B/A YEA: 1,016 Names Deleted From Payroll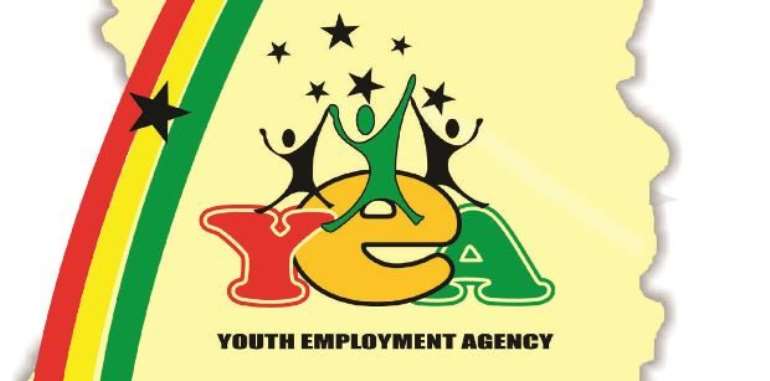 Mr. Michael Osei Boateng, the Brong Ahafo Regional Director for the Youth Employment Agency (YEA), has stated that his office has deleted names of 1,016 from its 6,102 beneficiary's payroll in the region after an audit found their employment to have been tainted with fraud.
He said the deletion follows an audit of the Agency's human resource over the past four months.
Speaking on Sunyani based radio Metro 90.5FM, political talk show named 'Ghana on the Road' host by Henry Lord, Mr. Michael Osei Boateng said "some beneficiaries of the YEA had vacated post but were still earning allowance, the affected persons also had no appointment letters while some of the letters did not have signature of CEO and letters had the signatures of the CEO faked" he added.
Mr. Michael Osei Boateng, added that some beneficiaries of the scheme in the region were also found to have been above the YEA's age requirements, which range from 18 to 35 years.
"We did not sit somewhere and start deleting their names from the payroll but we met those beneficiaries face to face in an interview on their job requirement across the district" he told the host (Henry).
"Beneficiaries who names were not deleted will from next week Wednesday going will receive their allowance, but it will pass through the internal audit for pre-auditing before payment will be given" he said.
The Youth Employment Agency (YEA) was established under the Youth Employment Act 2015 (Act 887) to empower young people to contribute meaningfully to the socio-economic and sustainable development of the nation.
Its objective is to support the youth between the ages of 15 to 35 years through skills training and internship modules to transit from a situation of unemployment to that of employment.
According to him, Youth and Employment Agency (YEA) will this year continue to enroll unemployed youth in the region,for them to get job to do as promised by President Nana Addo in his campaign tour.
Mr. Michael Osei Boateng also said 16,839 out of 63,000 personals deleted from payroll in the National one.
"Those frauds personal will be hand over to BNI to retrieve all monies they have enjoyed" he concluded.