Police fire tear gas at protesters in restive Moroccan city
Africa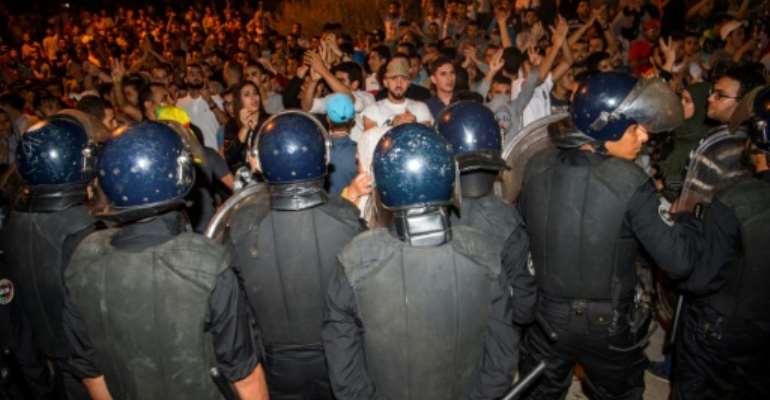 Al-Hoceima (Morocco) (AFP) - Police fired tear gas as clashes erupted Thursday between them and demonstrators in the Moroccan city of Al-Hoceima, epicentre of a protest movement that has shaken the northern region for months.
The tear gas was fired as dozens of young people threw stones at the riot police in the alleys of Sidi Abed neighbourhood, where demonstrations have been held for days without any violence.
The northern port city of Al-Hoceima, in the neglected Rif region, has been rocked by social unrest since the death in October of a fishmonger.
Mouhcine Fikri, 31, was crushed in a rubbish truck as he protested against the seizure of swordfish caught out of season and his death has sparked fury and triggered nationwide protests.
The demonstrations have snowballed, giving way to a wider protest movement demanding more development and railing against corruption, repression and unemployment.
In Sidi Abed on Thursday, groups of young people gathered again for a surprise demonstration in the alleys of the neighbourhood.
Police responded by forcefully pushing them back to a square where several of them began throwing stones, an AFP correspondent reported.
At least two people were injured, a policeman hit in the jaw by a stone and a demonstrator who had been struck with truncheons.