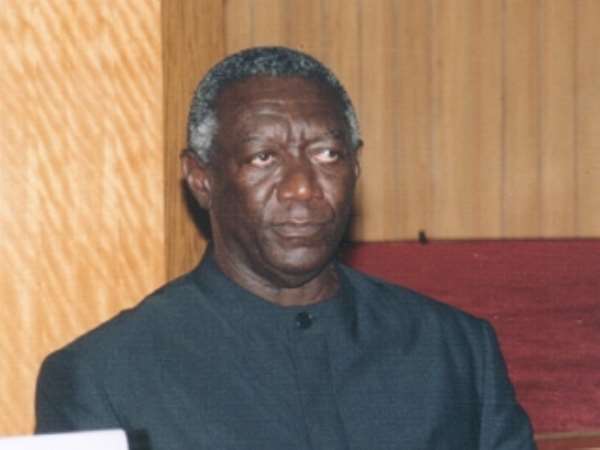 A trotro driver was this afternoon assaulted by at least seven uniformed military men for not packing very well when their motor escort was passing at ABC junction near Achimota in Accra.
The incident occurred at about 2:45pm this afternoon. A witness said the military men were believed to be returning from Kumasi after escorting the President John Agyekum Kufuor.
The trotro driver was asked to park to enable the patrol cars to pass. One of the Military men tried to get down from the vehicle to stop the trotro driver but fell down as the car was still moving.
These military men were alleged to have pounced on the trotro driver after realizing that their man had fallen.