$2.25bn Bond: We won't be intimidated – Minority
Business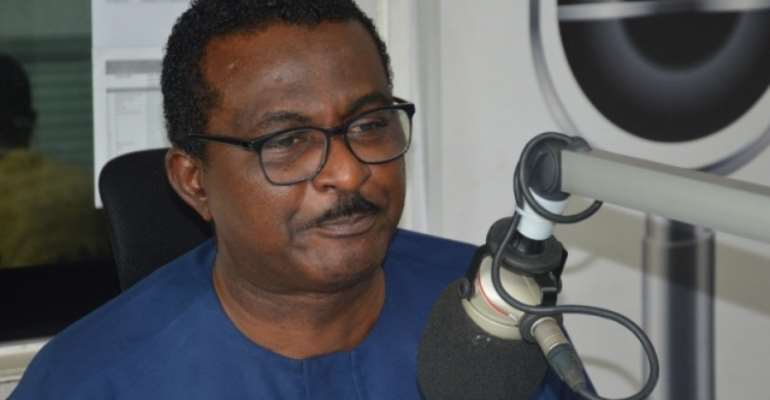 The Minority in Parliament has vowed to continue its crusade for full disclosure of circumstances leading to the issuance of the $2.25 billion bond by government, noting they will not be cowed by constant description of being ignorant.
Following the issuance of the bond in April, the Minority called a press conference to express its disgust with what it says was the bizarre circumstances under which it was issued, accusing government of wrongdoing and Mr. Ofori-Atta of conflict of interest and in-sider trading.
Subsequently, it triggered Mr. Ofori-Atta's appearance before parliament to disclose the circumstances leading to the issuance of the bond.
Responding to the Minority's claim in an hour-long address, Mr. Ofori-Atta maintained the $2.25 billion bond issued in April was done transparently without any "breaches of integrity."
According to him, the Minority's insistence on finding fault with the bond was borne out of ignorance.
"It may be tempting to say that the apparent attempt to manufacture some form of integrity deficit in the process is generally borne of out a lack of understanding of the actual process on the part of the minority," he stated Wednesday June 7 in his answer to the Minority.
But reacting to the Finance Minister's jab, a former Deputy Minister of Finance Kweku Ricketts-Hagan vowed that they will not be cowed by the description of being ignorant.
Speaking Thursday June 8 on Morning Starr, he said they will pursue all avenues available to them to ensure the right answers regarding the issuance of the bond are elicited in the interest of the general public.
"That is our job," he told Morning Starr host Francis Abban.
"We are there as opposition not to be an obstacle to government but to provide a credible alternative and also to provide constructive criticisms to certain things that we perceive to be wrongdoings.
"And it is for the people of Ghana to change at the end of the day. We have to do our job. We cannot be intimidated. They can talk about being ignorant, not reading whatever that is not going to basically put us off. We will make sure that matters of these nature does not happen," he added.