Don't blame me for Sosu's woes, he's being punished by God - Agyare
News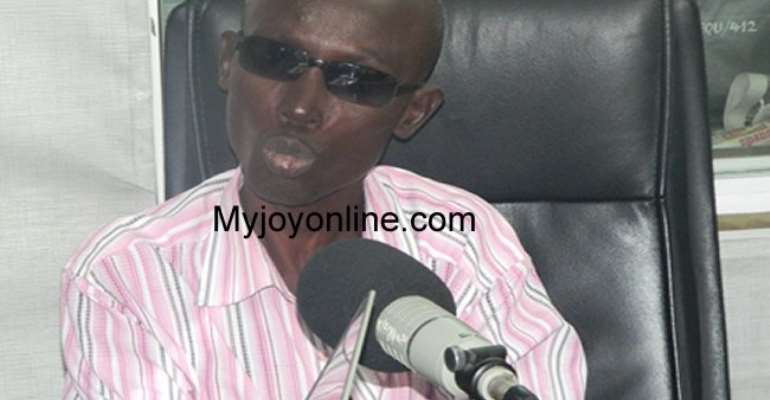 The man whose complaint led to the suspension of popular human rights lawyer, Francis-Xavier Sosu says he is not to blame for the lawyer's woes.
According to Francis Agyare, his lawyer set out to dupe him off the GHS200,000 compensation granted by a court and the many reliefs he got after his release from a 14-year unlawful detention.
Giving an account of what transpired between the two in an interview onJoy FM's Super Morning Show, the 49-year-old man said his lawyer deserves the treatment he is getting and pleaded with Ghanaians not to fault him (Agyare).
"Nobody should blame the General Legal Council (GLC) or me, what is happening now is an act of God. It is God who is punishing this guy," he stressed.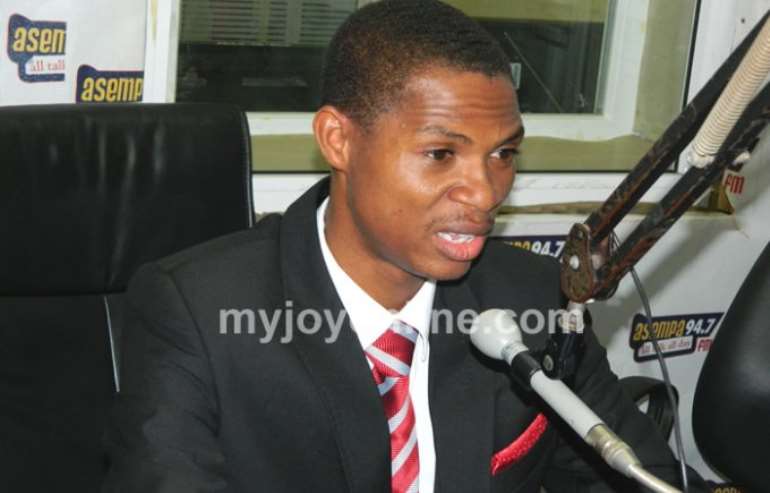 Francis-Xavier Sosu was last week handed a four-year ban from practising as a lawyer after pleading guilty to two charges. One of the charges, on the basis of which he suffered a one-year ban, was founded on a complaint brought by Mr. Agyare accusing the lawyer of attempting to swindle him.
The GLC handed imposed the ban after Mr Sosu pleaded guilty to the charge.
Many Ghanaians have chastised Agyare for reporting and causing the ban of the man whose tireless efforts resulted in his release from prison.
But Agyare, baffled at the accusations said he has been a victim of unfulfilled promises and was compelled by circumstances to report the matter to a higher authority.
First, he pointed out that he got out of jail long before he came into contact with the lawyer and that Mr. Sosu had absolutely nothing to do with his being released from jail. His dealings with the lawyer were only to the extent of fighting for compensation after his wrongful incarceration.
He said after signing every agreement reached with the lawyer, his fate was left in his hands.
He said even a promise of adequate medical care and a place of abode did not see the light of day.
"He asked me how much I spend a day and I said GHS5 and he promised to give me GHS150 a month, so I signed for 10 percent of the money to be used for that.
"He also promised to rent me a place after I told him I did not have a place to stay and I signed that 10 percent of the money is used for that."
Since then Mr Agyare added, "He has been tossing me everywhere and whatever he made me sign, he did not do anything about it. So I forgot about him."
He also claimed that a GHS1,900 in donation from some lawyers in Cape Coast after hearing his plight which he handed over to Mr Sosu was not given to him.
Related:Clients of embattled Francis Xavier Sosu decry suspension .
He said when he questioned his lawyer of the whereabouts of the money so he could rent a place to live, he told him that the money was for him [Sosu].
"He told me that he requested for that money and that if it was not for him the money would not have been contributed and so the money was his. He gave me only GHS100 from it."
Mr Agyare said he was hurt by that response, but it was then that it dawned on him that the lawyer was out to dupe him.
Admitting that the GHS200,000 compensation was money he could not have handled by himself, he noted that even if Mr Sosu had split the money into two and given him half he would have accepted it without questions because he had never held 5,000 cedis in his life.
"But he was telling me stories after he made me sign all the papers," he reiterated his confusion.
Mr Agyare said all he wanted was a place to lay his head and a little money to start his farming business, but none of that seemed possible.
He said after some time, Mr Sosu refused to see him.
The angry 49-year-old man said many of his phone calls went unanswered and several visits to his office to see him personally were not fruitful.
"If I go to his office, they'll tell me he is not there. If I call on him I will not get him. So one day I called him and he answered but he told me not to make any budget with the money."
He decided after many unsuccessful attempts to see the lawyer to go to the Ministry of Finance to chase and cause the release of the compensation himself.
Related: Francis-Xavier appeals 4-year ban by Legal Council
There, he realized that instead of a bank account being opened in his name for the money to be deposited in, Mr Sosu had opened an account at the Ghana Commercial Bank in his own name.
Noticing the discrepancies in the issue as narrated by Mr Agyare, workers at the Finance Ministry advised him to immediately open an account.
"The finance people asked me to open an account but I told them I didn't have money, so they gave me money and I went to Fidelity to open the account."
The bank account was opened on Friday, by Monday GHS204,000 was paid into the account.
Bent on keeping his side of the bargain, Mr Agyare decided to pay the agreed GHS50,000 his lawyer charged into Mr. Sosu' account.
Because he had already reported the lawyer's conduct to the GLC, he also planned to go there and withdraw the case since his money had been released.
But he was told upon arrival at the GLC that Mr Sosu had responded to the allegations, discounting many of them, making counter-claims and pleaded not guilty.
"He told them that he had been feeding me, paying my medical bills and rented a place for me to stay," Mr Agyare said.
He said under the circumstances, he was compelled to give testimony against the lawyer.
After hearing his account, the GLC questioned Mr Sosu who then changed his earlier plea and pleaded guilty to the charges.
For Mr Agyare, the human rights lawyer's suspension is purely punishment for the manner in which he treated him.
Story by Ghana | Myjoyonline.com | Naa Sakwaba Akwa | [email protected]