BECE candidate stabbed after Akufo-Addo rally seeks support
News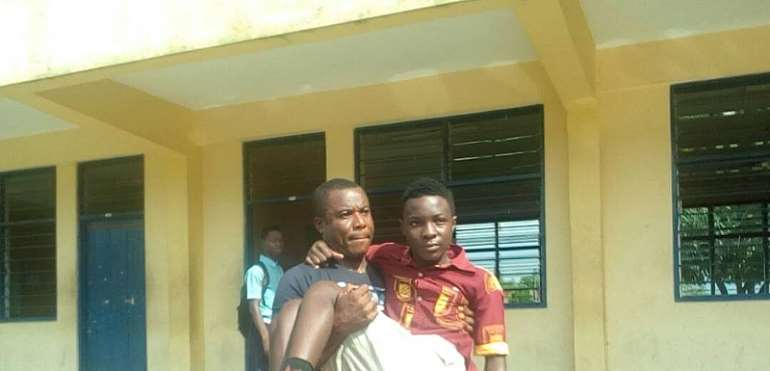 A 16-year-old BECE candidate who has been left paralysed after he was stabbed during the 2016 electioneering is asking for support.
Prince Boateng was returning from an NPP campaign rally addressed by now President Akufo-Addo at the New Juaben North constituency when was stabbed in his spinal cord by an unknown assailant.
Boateng after the stabbing has received several treatments from different hospitals including the 37 Military Hospital in Accra but has still not been able to regain his limbs.
Doctors say the spinal Cord damage has led to loss of function of the lower part of his body as the nerves coordinating signals from the brain to the lower body has been cut off .
The pupil of the Asokore Salvation Army Junior High School in Koforidua in the Eastern region is appealing to President Akufo-Addo to come to his aid.
The candidate couldn't attend classes throughout JHS 3 as he is bedridden.
Boateng who can neither walk nor sit upright is always carried in the arms to the examination center by his uncle.
He wears pampers to exams hall because he cannot walk to ease himself.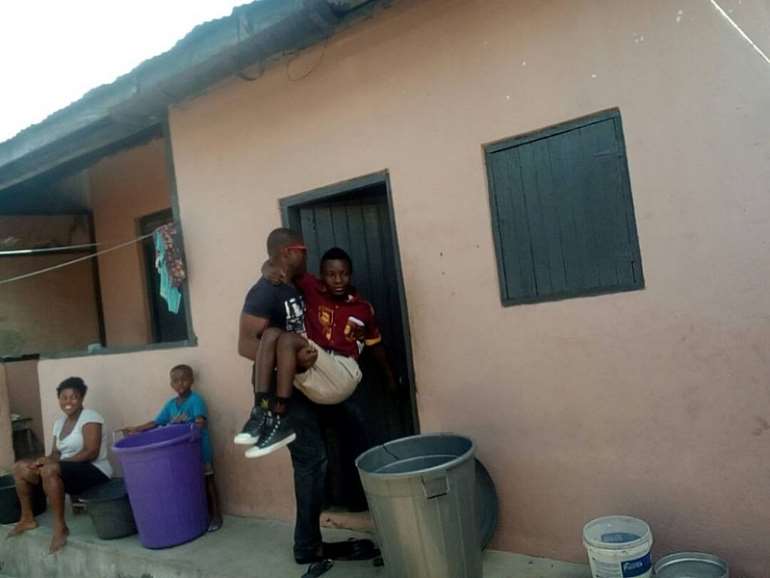 Boateng is carried to the exam centre and back home by his uncle
He narrated to Starr News' Kojo Ansah that he was returning to the house from a political rally addressed by then candidate Akufo-Addo, however after seeing off his friends, he was accosted by his assailant who forcibly took away GHC8 from his pocket and later stabbed him on the spinal cord .
He said he went into coma and only saw himself at the hospital when he regained consciousness.
Prince said he has been bedridden for the past eight months since the incident occurred and therefore could not attend school throughout JHS 3 .
Kofi Adjei, uncle of the victim told Starr News the predicament of his nephew has led to financial crises in the family to the extent that feeding the victim has become a major problem .
He said the case was reported to the Effiduase Police but nothing has since been done.
Adjei is urging the general public to come to the aid of his nephew so he could obtain an expert medical attention .