News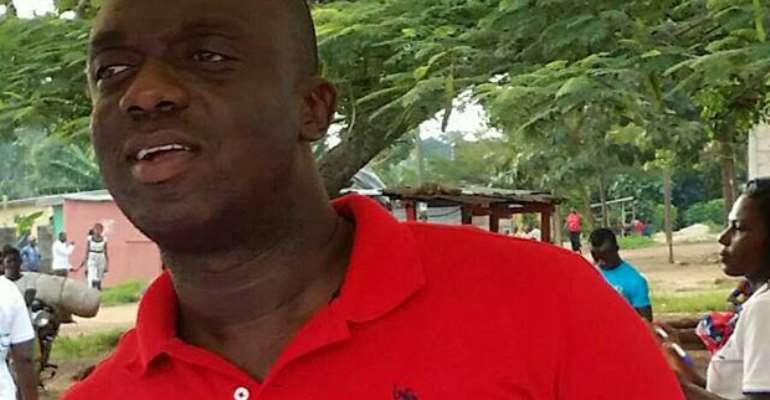 The Youth Employment Agency (YEA) says it has raked in an amount of GH¢20,206,800 to the state following its successful clearing of some alleged 16,839 ghost names from its payroll over a period of four months beginning from February to May, 2017.
Chief Executive Officer (CEO) of YEA, Justin Kodua Frimpong, made this revelation at a press conference in Accra yesterday regarding the state of the Agency under the New Patriotic Party (NPP) government.
According to him, the current management of YEA was bequeathed with about 63,000 beneficiaries across the country.
He said, "During a cursory audit of this figure in respect of the payroll system, we observed a number of discrepancies.
"For instance, the January payroll, which was submitted to us for approval, included arrears to some beneficiaries as far back as May 2016. We also observed that 2,999 beneficiaries, who had vacated their posts continued to draw allowances."
Mind-blowing Revelations
In view of the anomalies discovered by the new management as handed over to them by appointees of the erstwhile President John Mahama's government, Mr. Frimpong intimated that the Agency took a decision to suspend the payment of beneficiary allowances in order to conduct a comprehensive audit into the beneficiary payroll.
"This decision was duly communicated to the beneficiaries and the general public via a statement issued by the management on February 19, 2017," he stated.
According to him, the deletion of the 2,999 beneficiaries from the payroll saved the nation as much as GH¢4,270,800 for the four months' period.
In effect, the CEO noted that for each month, the taxpayer was saved an amount of GH¢1,067,700 which would have gone into what he termed "wrong hands."
On the basis of these mind-blowing revelations, Mr. Frimpong explained that the new management, under his watch, commissioned an internal audit agency to conduct a special audit into the operations of the Agency.
The said audit, DAILY GUIDE gathered, was conducted in some 45 selected districts and regional offices nationwide.
Findings
Through the audit, Mr. Frimpong revealed that payments of unearned allowances to beneficiaries not at post amounted to GH¢1,247,300 and that funds meant for official use paid into personal accounts or disbursed in cash amounted to GH¢5,433,261.
According to him, "Supporting documents for payments not sighted amounted to GH¢1,789,191, while procurement without adherence to due process amounted to GH¢85,563.
Mr. Frimpong said it was detected that his signature had been forged in issuing appointment letters by some faceless individuals, even though since he assumed office he had not issued any appointment letter.
One of the suspects, who had since been caught, Alhassan Watara, had allegedly received salary for five months, even though he was not at post.
The findings compelled management to conduct another audit in all the 216 districts of the country to unearth the level of fraud within the system, and conducted a physical verification of beneficiaries in each of the districts through its Monitoring and Evaluation Unit.
Connivance
Findings from the physical verification exercise, according to Mr. Frimpong, revealed among other things that "2,716 beneficiaries did not have appointment letters but the Agency was paying an amount of GH¢814,800 every month to them. This translates into GH¢3,259,200."
He added that "About 9,442 beneficiaries were above the age requirement. This amounts to GH¢2,832,600 every month. Therefore, in four months, the Agency would have paid GH¢11,330,400."
Furthermore, he claimed that it was discovered that about 4,681 beneficiaries had vacated their posts, which in the words of Mr. Frimpong, "means that the Agency was paying GH¢1,404,300 every month."
According to Mr. Frimpong, during the physical verification, it was discovered that some district directors connived with some beneficiaries to partake in the verification exercise, knowing very well that they had vacated their posts.
Investigation
The CEO noted that perpetrators would be investigated and sanctioned accordingly, if found guilty.
"I can assure all of you that further investigations will be conducted and those found culpable will be dealt with within the remit of the law," he vowed, adding that the immediate past CEO of YEA would be invited for questioning over the discrepancies so far.
The YEA has emerged as one of the numerous institutions under the erstwhile National Democratic Congress (NDC) government where appointees indulged in serious corrupt practices to the detriment of the state.
By Edward Emmanuel Lamptey