Thinkwomen Africa to be launched in Ghana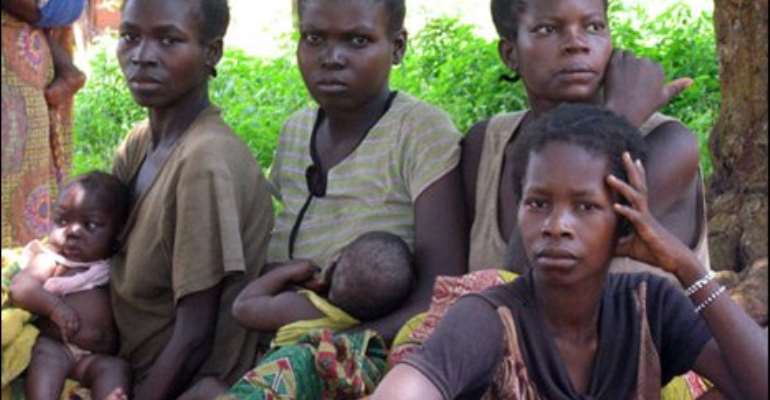 Accra, June 07, GNA - Thinkwomen Africa, a Non-Governmental Organisation dedicated to promoting the socio-economic and political development of African women would be launched at Sandema in the Builsa North District.
The launch scheduled to take place at the weekend would be on the theme: 'The African woman, an asset for Africa's development.'
Speaking with the Ghana News Agency on Wednesday, Ms Sheila Awonlie Bawa, the Chief Executive Officer (CEO) for the organisation, said Thinkwomen Africa would serve as the hub for women emancipation in the African sub-region and help to bridge 'the huge gap between men and women in terms of socio-economic and political opportunities.'
Ms Bawa expressed regret that women continued to suffer series of discrimination in the distribution of resources and economic opportunities, describing it as 'rather unfortunate'.
She expressed commitment towards making the organisation viable in the fight against such discriminations and promote the rights and freedoms of women for the development of Africa.
'I believe African women have brilliant potentials, which would contribute immensely to the achievement of our development goals as a society if well harnessed,' the CEO stated.
Ms Awonlie announced that as part of the event, a women rights promotion campaign would be rolled out to sensitise the people of Sandema on the rights and freedoms of women.
'Some of our Ghanaian women have no solid information about the place of women in the development of our society. It would be very prudent to educate them on that. Africa must rise for the rights and freedoms of women.'
Thinkwomen Africa is the hub of women emancipation dedicated to liberating African women from inferiority complex and empowering them to take advantage of available opportunities to develop their socio-economic and political potentials.
Its vision is to ensure that women participate fully in decision making at both local and national levels, as well as creating more avenues for young people to contribute to governance in Africa.
GNA
By Gideon Ahenkorah, GNA