Pentecost University Students win six ABE - UK Awards
News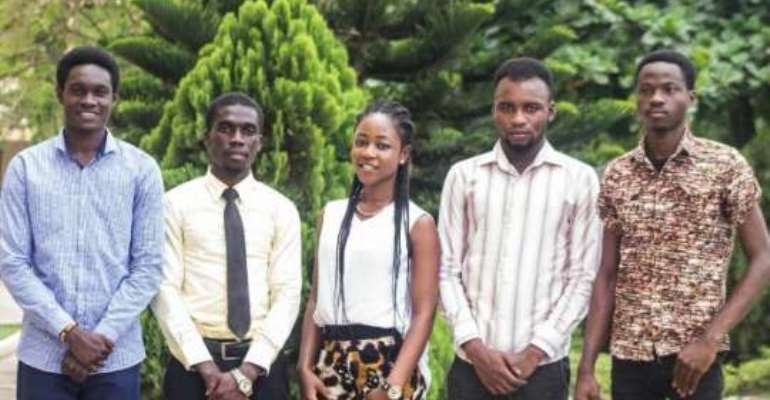 Accra, June 07, GNA - Five students from the Pentecost University College (PUC) have once again made significant strides in the recent examinations of the Association of Business Executives (ABE) programme.
The five PUC students who won six top paper awards at the December 2016 sitting of the ABE examinations are; Mr Emmanuel Dukuh, Mr Caleb Kwesei Kasentin, Mr Michael Obeng, Miss Ruth Teye and Mr Christian Tetteh.
Their respective disciplines include; IT in Hospitality and Tourism, Introduction to Travel, Tourism and Hospitality Management, Business Plan for Enterprise Startup, People Planning and Resourcing, and lastly Sales Management.
An official statement issued by Mr Evans Akesses-Brempong, the Acting Public Affairs Manager of the University, said about 40,000 students sat for the ABE papers in various academic disciplines worldwide, out of which 360 of them were from PUC.
It said 'Management of Pentecost University College wishes to congratulate these award winning students on their momentous achievements'.
PUC has an academic collaboration with London South Bank University - United Kingdom (UK) which affords students the opportunity to top-up their ABE qualifications to a degree at London South Bank in UK.
Association of Business Executive (ABE) is a UK professional programme which offers an alternative pathway to a Master of Business Administration (MBA) with no qualification at all.
PUC is a Christian University established by the Church of Pentecost and aims at building and producing students who will be exposed to the highest level of scholarship and equipped as leaders of integrity who are able to spearhead spiritual, social and economic transformation in Ghana, Africa and other parts of the world.
The University currently runs 32 Graduate, Undergraduate, Diploma and Certificate programmes in the fields of Business Administration, Information Technology, Health Sciences, Construction Engineering and Theology. GNA