Did Nigerians Buy Election 2008 for NDC? (Part 1)
Opinion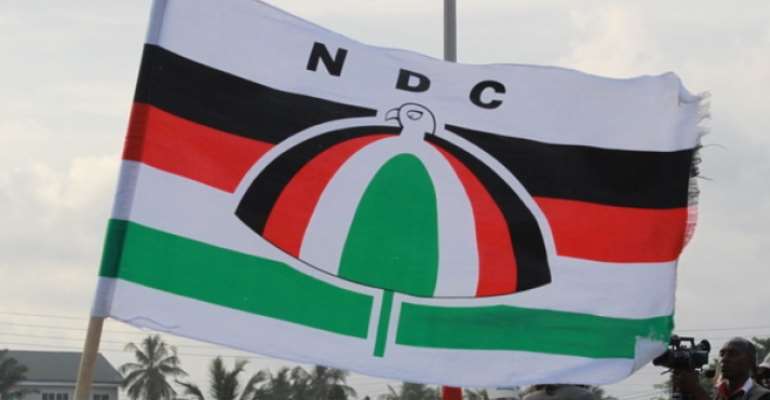 We have always known that Chairman Jerry John Rawlings was the pet political horse of some deep-pocket Nigerians who were hell-bent on hijacking Ghanaian democracy by illegally funding the then-opposition National Democratic Congress (NDC) which, in the lead-up to the 2008 general election, had been out of power for nearly 8 years. Mr. Rawlings' handpicked candidate for President, Prof. John Evans Atta-Mills, presently deceased, had lost two previous elections to the New Patriotic Party's Election 2000 Presidential Candidate, Mr. John Agyekum-Kufuor. The latter had himself lost the 1996 presidential election to then-President Rawlings, the longtime Ghanaian strongman who had, according to his main political opponent 4 years before, Prof. Albert A. Adu-Boahen, late, had stolen the country's maiden Fourth-Republican election in 1992.
We know that some foreigners were funding the Mills-led NDC presidential campaign because early that year, Candidate Mills had publicly reported that some visiting Nigerian friends of his, who had decided to hit the campaign trail with him, had been robbed of a substantial but unspecified amounts of hard currency in various denominations. In a more robust and functional democratic culture, this would have raised the sort of red-flag requiring an immediate investigation and the possible summary disqualification of the culprit. The logical questions asked at the time, as I vividly recall, were as follows: One, "What were Nigerian-born non-Ghanaian citizens doing on the Atta-Mills campaign trail and train?" And Two: "Just why would these foreigners be carrying such humongous stashes of liquid money with them on Prof. Mills' campaign trail?"
Now, we are beginning to get some definitive answers; and, to be certain, it is not a very pleasant narrative at all. But it was, perhaps, the most significant revelation to have come out of Chairman Rawlings' latest public address at the 38th Anniversary Fiesta of the so-called June 4th Housecleaning Revolution. The retired Ghana Airforce's flight-lieutenant told his audience of fanatical celebrants that in the lead-up to Election 2008, he had summarily dismissed – via e-mail – his then Personal Assistant and Official Spokesperson, Mr. Smith, because the latter "Boy" (That is Mr. Rawlings' own descriptive, by the way) had mischievously attempted to divert some funds earmarked by a U.S.-based Nigerian group of entrepreneurs who intended such funding to go into supporting the presidential-election bid of then-Candidate John Mills (See "I Fired 'Boy' Victor Smith Over Nigeria Cash – Rawlings" Classfmonline.com / Modernghana.com 6/4/17).
The group, according to Chairman Rawlings, had wanted the money to be passed on to Candidate Mills through the latter's political mentor and kingmaker. But Chairman Rawlings' own post-presidential butler had a different idea. Mr. Smith evidently did not trust his boss. Instead, the Official Spokesperson for Chairman Rawlings contacted the Nigerian would-be donors and instructed them to either directly wire the funds to the Atta-Mills Presidential Campaign or, better yet, wire the money through Mr. Smith who would then pass on the same to the protagonist. The narrative gets a bit halting or desultory at this juncture. Ultimately, however, one gets the unmistakable impression that Mr. Smith envisaged his then-boss vis-à-vis the intended donation in much the same way that one would envisage putting a school of mice in the charge of a bobcat.
In sum, for Mr. Smith, Chairman Rawlings suffered from a Stygian deficit in trust. In plain language Mr. Rawlings was a "Fiafito." The other equally unmistakable impression here is that Mr. Rawlings' appetite may have been immeasurably long on the side of greed. Some sort of dress-rehearsal resolution to the $ 5 million Abacha Question? Well, your guess is definitely as good as mine, my dear reader.
*Visit my blog at: kwameokoampaahoofe.wordpress.com Ghanaffairs
By Kwame Okoampa-Ahoofe, Jr., Ph.D.
English Department, SUNY-Nassau
Garden City, New York
June 5, 2017
E-mail: [email protected]