Is Solomon Nkansah Normal?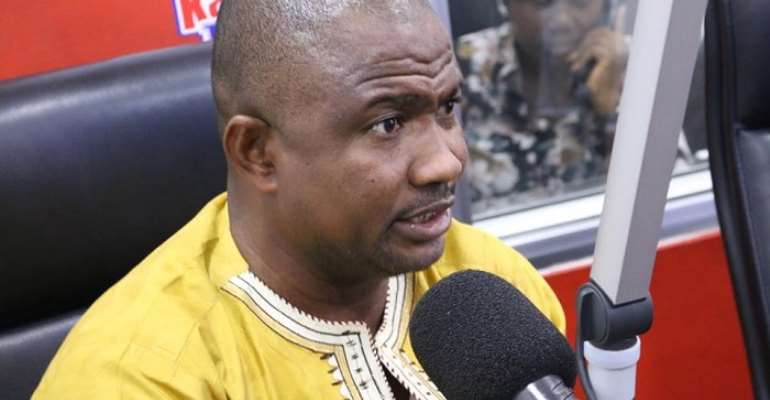 Even assuming that the allegation by Mr. Solomon Nkansah, the main opposition National Democratic Congress' Communications Director, that it was Mr. Bernard Antwi-Boasiako, the Asante Regional Chairman of the New Patriotic Party (NPP), who introduced the infamous Chinese-born Galamsey queen, Ms. Aisha Huang, into the country in 2004, the fact still remains that for most of her stay in Ghana, it has been the National Democratic Congress (NDC) that has wielded the reins of governance (See "NDC Trying Hard to Tarnish My Image – Chairman Wontumi" Adomonline.com / Ghanaweb.com 5/15/17).
It is also interesting that Ms. Huang, also popularly nicknamed Yaa Asantewaa, after the legendary and immortalized Edweso/Ejisu Warrior-Queenmother and sister of the Okyenhene, gained entry into the country to engage in her Galamsey, or illegal mining, activities when she was barely 19 years old, assuming that, indeed, per media reports, she is 31 years old. If the date of her immigration – 2004 – has validity, then it goes without saying that the government of the John Agyekum-Kufuor-led New Patriotic Party must bear a remarkable brunt of the blame.
I have yet to establish the fact of whether such flagrant administrative negligence on the part of the Kufuor Administration, had something to do with the fact of the Chinese government's sponsorship of such major national development projects as the Bui Hydroelectricity Project or the Bui Dam. If so, then I am deeply sorry to say this, but on a balance, the wanton environmental degradation wreaked by Ms. Huang, her Chinese associates and their local Ghanaian collaborators does not favorably square up with the long-term impact of their predatory activities on the existence and survival of the Ghanaian citizenry at large.
It is also quite possible that Mr. Antwi-Boasiako, a self-proclaimed legitimately registered private miner himself, may have had at least some tangential dealings with Ms. Huang. But why nickname such an indescribably negative force on our environmental survival and well-being after one of the most globally admired and venerated Ghanaian sheroes? I am not hereby suggesting, in any way, that Mr. Antwi-Boasiako, aka Chairman Wontumi, is to blame. Rather, what I am critically suggesting here is that such facile and tawdry treatment of unarguably the greatest Ghanaian woman-leader in living memory, does not give a creditable account of our collective self-worth as a nation to the proverbial international community.
Indeed, the question of whoever introduced Ms. Huang into the country may not be nearly as relevant or significant as who her sponsors and protectors have been these 13 years, while she has been evidently afforded a blank check to literally upend our ecological stability and human survival, as she is alleged to have significantly contributed to the effective pollution or poisoning of at least 60-percent of the country's water bodies and an equally significant percentage of our forestry resources.
Once again, we take this great opportunity to commend the yeomanly efforts of Mr. John Peter Amewu, our dynamic and astute and very progressive Lands and Natural Resources Minister and, of course, the man who foresightedly appointed Mr. Amewu to his post, namely, President Addo Dankwa Akufo-Addo. We must also congratulate all the media establishments and the individual media operatives who have positioned themselves at the forefront of the epic anti-Galamsey battle. And, of course, those civil society organizations and their leaders who first started the anti-Galamsey campaign long before Messrs. Akufo-Addo and Amewu, and all their associates across the three branches of the government, arrived on the battlefield.
Playing the blame game, as Mr. Nkansah, the National Democratic Congress' Communications Director, appears to be doing will not get anybody any farther. What we need now, as an endangered species of humanity, are problem-solving leaders who prefer to talk less but rather comfortably haunch down and get their hands dirty and palms greasy with the efficient management of the people's business.
*Visit my blog at: kwameokoampaahoofe.wordpress.com Ghanaffairs
By Kwame Okoampa-Ahoofe, Jr., Ph.D.
English Department, SUNY-Nassau
Garden City, New York
May 29, 2017
E-mail: [email protected]