Minister For Inner City And Zongo Development Calls On Private Sector For Collaboration In Development Agenda
Business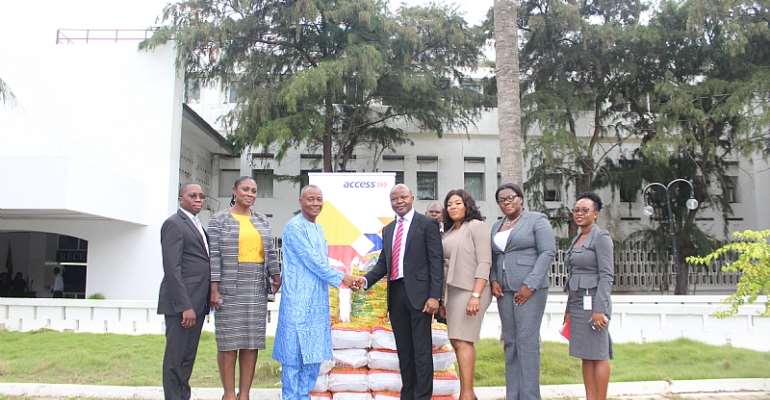 The Minister for Inner City and Zongo Development, Mr. Boniface Abubakar Saddique has urged the private sector to support his ministry on its mandate to achieve its objective of changing the face of Zongo communities and other slums around the country.
Mr. Saddique highlighted the important role the private sector has to play in providing basic economic empowerment to these areas which will contribute to reducing some social vices and stigma attached to these communities.
He made this call when a team from Access Bank Ghana, paid a courtesy call on him in his office to show their support for Muslims during this Ramadan, the period of fasting for all Muslims around the world.
The Minister addressing the team mentioned that persons living in the Zongo communities are hardworking individuals who when given the opportunity are able to turn their situation around to impact their families and other community members.
"These are areas within our cities who have been excluded for a very a long time by nature of their settlement. To ensure we change this situation, we need to include them in the total integration of the nation's development so that we can transform their living standards and let the Ghanaian economy benefit. This is why we are giving a special focus to them." he said.
Speaking on the Bank's support to the Ministry, the Executive Director for Business Development, Mr. Ifeanyi Njoku cited the Bank's continuous contribution to addressing socio-economic needs of the communities in which the Bank operates. He added that the Bank is committed to its objective of being an avenue to support Ghanaians achieve the nation's economic development agenda.
In line with its Corporate Social Responsibility (CSR), the team presented 100 bags of rice to the Ministry which will be distributed to deprived Muslim communities during this Ramadan.
Over the years, Access Bank Ghana has demonstrated its continued commitment to social investments and is focused on the areas of education, health, arts and culture, environment and sports.
The Bank complements its CSR activities through Employee Volunteering Programmes (EVP). The Bank has a strong belief that the inclusion of employees in its CSR activities elicits a deep sense of fulfilment as well as building a strong advocacy for employee empowerment as a meaningful tool for national development.