DVLA To Print Driving Licence Internally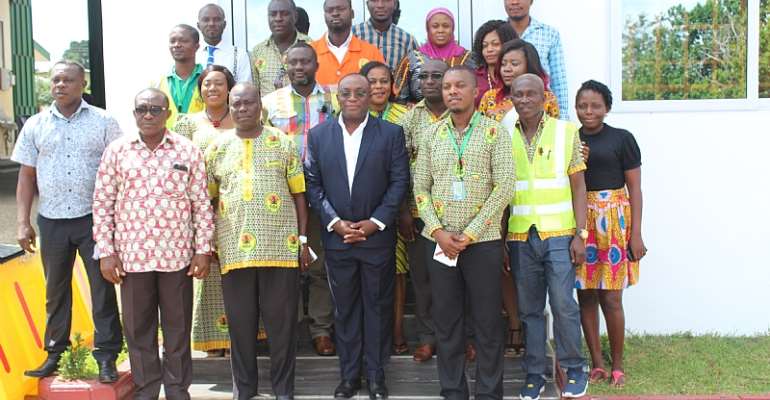 The Driver and Vehicle Licensing Authority (DVLA) would from next month print driver licence internally. Over the years, printing of the licenses was done by a third party, an outsourced company other than the Authority.
The move, according to Chief Executive of DVLA, Mr. Kwasi Agyeman Busia, would bring a sigh of relief to customers as licences would be delivered to them in four weeks in a worst case scenario.
The Chief Executive said this when he paid a working visit to the Akim Oda and Koforidua Offices of the Authority to acquaint himself with their work. He said the introduction of the new infrastructure would reduce the long period sometimes years at which customers wait for their licences, describing it as unacceptable.
The smart card driver's licence, he explained, would have an embedded contactless chip that stores details of driver information while a smart vehicle registration card with details of vehicles and owners will be embedded in a contactless chip.
The new licence, Mr. Busia said would also have other security features which would make it difficult to be duplicated, noting the new printing facility would be launched by mid-July.
The state-of-the-art infrastructure the DVLA Boss said, is expected to print about 1,300 licences a day.
He said the role of the Authority is key on delivering on its mandate noting that it is cardinal to ensure road safety and reducing carnage on the roads.
Mr. Busia urged the staff to be customer friendly by relating well with clients and expediting their requests without expecting any financial reward.
He assured them of management's preparedness to improve on facilities especially at the Akim Oda office.
On his strategic goal, the Chief Executive said, he is determined to improve on the wellbeing of the staff by equipping them with training to enhance their output.
He inspected an on-going project at the Koforidua office and a new office site at Akim Oda.
The Regional Manager of Koforidua, Mr. Eric Adison and the District Manager for Akim Oda, Mr. Collins Eshun, took turn to brief the Chief Executive and his entourage on their activities and pledged their determination to improve their lot and enhance revenue mobilisation.