We Are For Development Not Of Development -The UDS Acronym
Opinion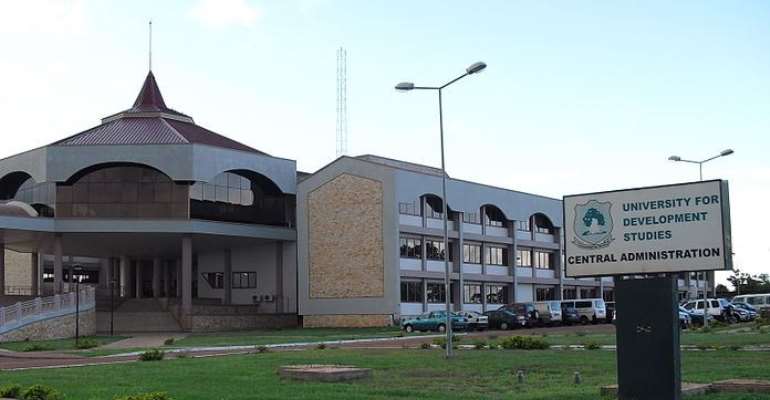 The UDS was established in May 1992 by the Government of Ghana as a multi campus institution with a mandate as spelt out in the PNDC law 279, section 279 to blend the academic world with that of the community in order to provide constructive interaction between the two, for the total development of the northern Ghana in particular and Ghana as a whole.
The university have the school of medicine and health sciences and the Faculty of education on the Tamale campus in the northern region and the Faculty of renewable natural resources, faculty of agriculture and the Faculty of agribusiness and communication science on the Nyanpkala campus also in the northern region.
The Faculty of Integrated Development Studies, School of Business and Law, and the Faculty of Planning and Land Management on the Wa campus in the upper West region.
The Faculty of Applied Sciences and Faculty of Mathematical Science on the Navrongo campus in the upper East region. Clearly the Faculties are well carved to drive the development agenda of the regions.
Apparently the constituency and mandate of the university have a pro poor initiative and focus in order to accelerate national development through its practically oriented field research based programme aimed at poverty reduction. These unique trait makes it THE UNIQUE UNIVERSITY OF CHOICE.
Against these background the university was named the university *FOR* development and not university *OF* development studies as almost Always referred to especially in the media cycles and in the political arena.
Even though a pardonable mistake especially haven been use to the mention of University *OF* Ghana, Cape Coast and kwame Nkrumah University OF Science and Technology.
According to the McMillan dictionary of English, *FOR* is a preposition *use for stating the purpose of an object or action* and the Merriam Webster dictionary defined it as *used as a function word to indicate intended goal*.
*OF* on the other hand as defined by Merriam Webster as *Expressing relationship between part and a whole. It is also defined to indicate Identity - say university of Ghana.
By way of analogy, *to fall for somebody* for example has a completely different meaning *to fall of somebody*.
Hence the continuous erroneous mention of the name of the university misdirect it's purpose and mandate . We wish therefore to correct the error to match it's mandate as UNIVERSITY *FOR* DEVELOPMENT STUDIES and not OF DEVELOPMENT STUDIES - We are *FOR* development not *OF* development.
Saalim Mansuru Bamba
Former SRC Secretary (2011/2012)
UDS WA Campus.
[email protected]
0244585306