Free SHS Tops Ghanaians Expectations
News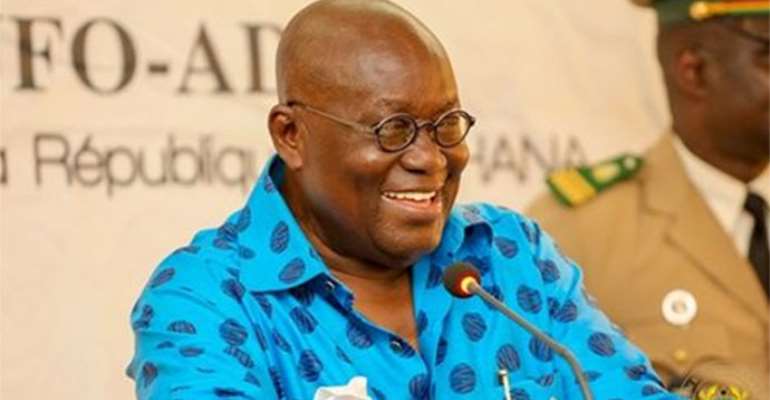 A SURVEY findings on the expectations of Ghanaians from the New Patriotic Party (NPP) government, has revealed that the provision of free Senior High School (SHS) education, job creation and improvement in the National Health Insurance Scheme (NHIS) are at the top of what the masses expect the new administration to do for the state.
The survey was conducted by the Institute of Economic Affairs, Ghana (IEA-Ghana), with the view of assessing whether the policy priorities of the new government were in line with the real expectations of Ghanaians.
Findings of the survey were released recently in Accra at a roundtable meeting chaired by former Commissioner of the Commission on Human Rights and Administrative Justice (CHRAJ), Justice Emile Short.
Participants of the survey, DAILY GUIDE understands, were drawn from government, parliament, academia, civil society, political parties, religious and traditional leaders, diplomatic corps and the media.
"The survey findings proved very insightful. For example, with regards to economic issues, a majority of respondents chose job creation to be their number one expectation from government," according to the report.
On the topic of education, it said, implementing the free SHS education ranked at the top, while improving the NHIS system was the leading health priority.
"Additionally, putting an end to the rising cost of utilities was the most critical issue participants believed the government should address," it said.
With respect to fighting corruption, according to the report, participants of the survey chose investigating and punishing corrupt officials to be of greatest importance.
Finally, the report indicates that respondents showed a strong desire for the government to prioritise fighting crime and promoting personal safety in Ghana.
Following the presentation of survey findings, Prof. Ransford Gyampo, a Senior Research at IEA and Dr. Osei-Assibey, a Senior Economist at the Institute, presented the IEA's policy recommendations.
The IEA expressed the hope that the findings will serve as a guide to the new administration in its policy prioritisation process for its first year in government and beyond.
BY Melvin Tarlue