Massive Development For Axim
Politics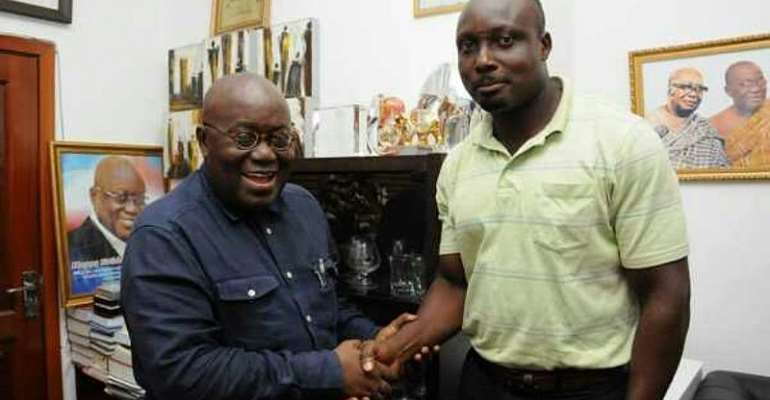 The newly confirmed Municipal Chief Executive (MCE) of the Nzema East Municipal Assembly (NEMA) in the Western Region, Frank Okpeyen, has called on members of his municipality to assist him develop the area to an enviable status with all the desirable amenities.
He indicated that the New Patriotic Party (NPP) government is determined to address challenges facing the Nzema East Municipality and ensure smooth development of the area.
He has, therefore, urged the people of Nzema East to support the government to implement programmes that would solve the area's development challenges.
He has also called for a more collaborative effort of all traditional authorities and individuals to promote peace and harmony in various communities to ensure rapid and expansive development is achieved.
Speaking to DAILY GUIDE, the new MCE pointed out that he would not hesitate to solicit the views and support of the traditional rulers and elders of the area for the development of the municipality.
He used the opportunity to thank the chiefs as well as the people for their support during his recent election as the new MCE.
He pointed out that in order to make teaching and learning more effective, the assembly would provide the necessary infrastructure to boost education in the municipality.
He also indicated that the assembly in collaboration with the respective sector ministries would put the requisite measures in place to help improve agricultural production, fishing and stimulate non-traditional revenue sources to facilitate the district's development.
"There will also be rapid build-up of road arteries to considerably improve the flow of agro-produce to markets within and outside the district as well as rapid work in the health and education sectors.
Sea Defence
MCE Frank Okpeyen also indicated that there was an urgent need for the rehabilitation of the sea defence wall at Axim, the capital of the municipality, to save the town from destruction by sea waves.
He mentioned that a greater portion of the sea defence wall constructed several years ago, had collapsed and many houses face the imminent danger of being washed away.
He was, however, happy to state that at his recent visit to the municipality, the Minister of Works and Housing, Mr Samuel Ata Akyea promised to ensure the building of proper sea defence wall for the people in the fishing communities at Axim.
He called on the Assembly members and the people of Nzema East to let go of their differences and support him to move the municipality forward.
From Emmanuel Opoku, Axim