Captain Maxwell Mahama's murder dominates discussion at Dormaa Ahenkro
News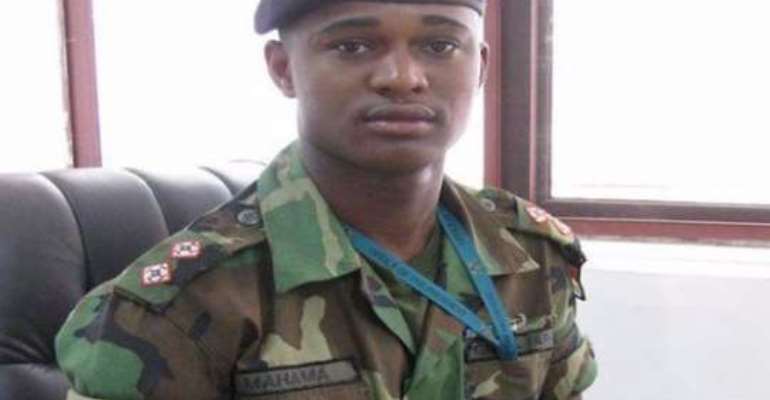 Dormaa - Ahenkro (B/A), June 6, GNA - There is a general feeling of anger, sadness and sympathy as expressed by residents of Dormaa Ahenkro in the Brong-Ahafo Region over the gruesome murder of the late Captain Maxwell Adam Mahama.
Since news of the death of the army officer broke out, pubs, shops and homes in the municipality have been dominated by the discussion.
The residents expressed outrage over the wicked conduct of the suspects and called for their speedy prosecution.
Richard Mpong, a footballer playing for Aduana Stars, said the action of the suspects should be condemned by all and there is the need for security officers to exercise caution in the handling the situation.
Madam Bernice Dapaah, a trader, said the country has become a dangerous place to live with regards to the sporadic recurrence of mob attacks.
'How can it be that none of the people in Denkyira Obuasi knew this soldier who lived with them in that community', she asked.
Madam Dapaah said 'each of us need to be extremely careful and conscious about our own personal security as we walk around and we should not to take our own security for granted'.
Panelists on local radio stations in the area also voiced similar sentiments condemning the act and called on the authorities to ensure that the law is applied.
GNA
By Robert Tachie Menson, GNA