GAMA project officers urged to draw communication strategies
News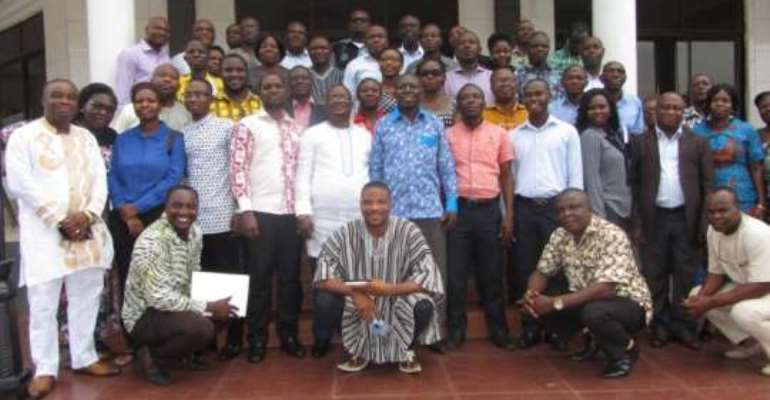 Dodowa (GAR), June 6, GNA - Assemblies under the Greater Accra Metropolitan Area - Sanitation and Water Project (GAMA-SWP), have been called upon to devise effective communication strategies to enable the people to buy into the project.
The GAMA-SWP is implementing the provision of toilet at half price in 11 metropolitan and municipal assemblies in Accra to improve sanitation with the emphasis on prevention of open defecation.
Mr Kweku Quansah of the Ministry of Sanitation and Water Resources and a resource person at a three-day workshop at Dodowa in the Greater Accra Region, made the call in an interview with the Ghana News Agency.
The workshop, which forms part of the capacity building components of the GAMA-SWP was sponsored by the World Bank to position the assemblies to embark on behavioural change communication strategies to transform the attitudes of the people on insanitary conditions.
The participants who were made up of environmental health and community development officers were taken through some topics like marketing, communication development strategies and awareness creation.
Mr Quansah urged the assemblies to draw information communication strategies to address their outmoded bye-laws to be abreast of the fast growing technological advancement.
Mr Charles Yao Mawusi, Media Consultant of Trans Media Network urged officers in the GAMA project to focus on issues within their communities, identify the barriers and influence the desire change.
GNA