Major Mahama Lynching: Let's Love One Another....Madam Freda Darko Charges Ghanaians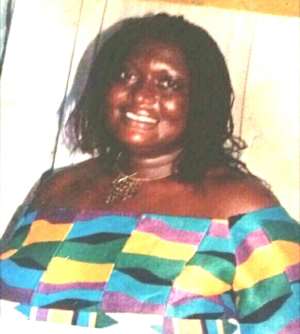 ..."....As She Mourns With The Family"
The Managing Director of Freko FD Enterprise Mrs. Freda Darko has added her voice to the unfortunate murder of the late Major Maxwell Adam Mahama calling for increased love among one another in the country.
She said what happened to the late soldier was an indication of the feigning level of brotherliness in the country, a virtue, she noted, Ghana could not do away with if it needs to develop.
Speaking in an interview at a his burial today, she said 'this is an opportune time for us all to remind ourselves to love each other as ourselves and remember, we shall all give accounts of our stewardship on earth to our creator'.
"Being a wife, and a mother, It is very difficult for me to imagine the trauma the young widow and the late soldier's mother would be going through by now, having come to know that all the news they heard about the murder of their hero is indeed true and a reality", she said sadly.
Mama Freda as she is affectionately called while commiserating with the widow and family of the late soldier noted that, even though several other people have lost their lives through such attacks, this one has brought the whole nation to the harsh realities of mob injustice.
She recounted how at the time her company FREKO FD Company Limited was managing the Kejetia terminal many years ago, a woman accused a young man that he was a thief and many people rushed to mete out what they thought was justice on him. But when the security men on the terminal tried to bring the situation under control and ask of what exactly happened, the people realized they would have assaulted, if not killed an innocent young man.
She said the young man was apparently dating the woman's school going daughter and when several attempts to ward him off failed, she thought of teaching him a lesson, by wrongly accusing him in such an open place for him to be lynched.
She advised Ghanaians to pray more to God for his protection throughout their lives.
The late soldier lost his life to a group of hoodlums at Denkyira-Boase at the rank of a Captain but has been promoted posthumously to the rank of a major.
Also, a GH 500,000 memorial Trust fund has been announced by Government of Ghana to support the widow and children left behind by the late Major Mahama.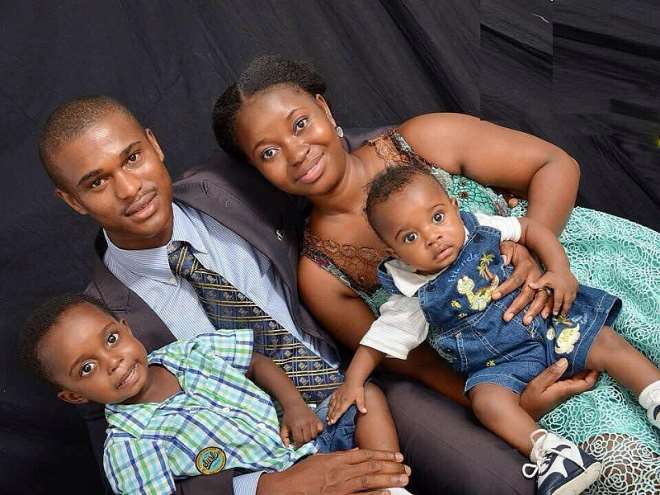 Captain-mahama-and-family