Kwesi Pratt Could Be Smarter Than This
Opinion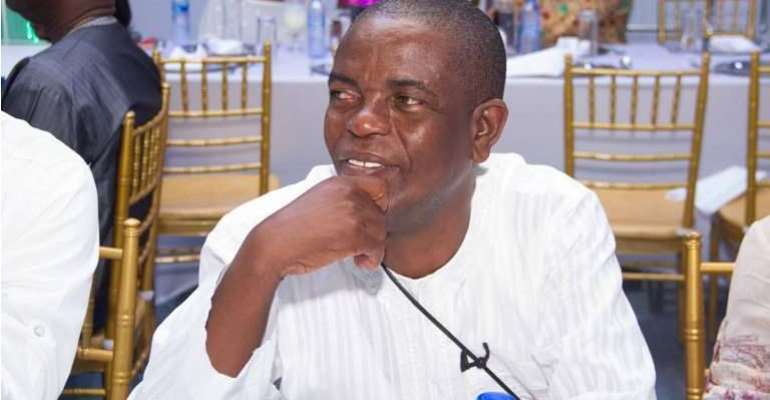 It is not really necessary for me to respond to this dastardly attempt by the Editor-Publisher of the so-called Insight newspaper to tarnish the image, reputation and integrity of the present government, but for the sake of setting the records straight (See "Kwesi Pratt Fires Akufo-Addo for Sacking Alfred Ogbamey" Atinkaonline.com / Ghanaweb.com 5/15/17). As I recently pointed out in an article on the same subject but regarding a different personality, in any constitutional democracy, such as ours, every citizen has an inalienable right to express their personal opinion on any national issue, negatively or positively, which is why my beef here is less about the right of Mr. Kwesi Pratt, Jr., to criticize the Akufo-Addo Administration than his bounden obligation to tell the general public the truth about the issue of concern.
Deviously resorting to the use of sophistry, in hopes that a largely unsuspecting public would not be able to read through such deliberate act of falsehood, will not advance the patently ungodly and "stomach-oriented" cause of this hip-shooting fixture on Ghana's journalism landscape. The dismissal of Mr. Alfred Ogbamey and his immediate replacement by Mr. Ernest Owusu-Bempah, of the National Democratic Party (NDP), as Communications Director of the Ghana Gas Company (or Ghana Gas), was a matter of course. But as usual, Mr. Pratt has decided to insult the intelligence of Ghanaian taxpayers and citizens by claiming that Mr. Ogbamey was occupying a "public service office" and therefore ought not to have been dismissed, other than on grounds of Mr. Ogbamey's breach of his contractual obligations.
What Mr. Pratt conveniently fails to tell his audience regards precisely how the dismissed Ghana Gas' Communications Director secured the appointment from which Mr. Ogbamey was recently duly "disappointed." If he can boldly and candidly vouch for Mr. Ogbamey's having risen up the public ladder to attain the position of Communications Director at Ghana Gas, then I would personally lead the campaign to have Mr. Ogbamey promptly reinstated. But, of course, if both Mr. Ogbamey and his insufferably notorious career-freeloading advocate feel strongly that some standing public-service rules and/or bylaws have been violated, then, by all means, nothing prevents these two men from grieving their case with the Public Services Commission or better yet, from conducting a legal or judicial referendum on the Akufo-Addo-led government of the New Patriotic Party (NPP).
Mr. Pratt must also rest assured that his self-serving and devious attempts to malign and impugn the integrity of the Akufo-Addo Administration will be fiercely resisted and matched word-for-word. The unfortunate reality here is that the Editor-Publisher of the Insight newspaper has since long exhausted himself of any respect or credibility that he may have possessed as a media wag, else I would have advised him to be circumspect and jealously protective of the same, if he really wanted to be taken seriously or his words to carry weight with the present occupant of the Flagstaff House.
*Visit my blog at: kwameokoampaahoofe.wordpress.com Ghanaffairs
By Kwame Okoampa-Ahoofe, Jr., Ph.D.
English Department, SUNY-Nassau
Garden City, New York
May 29, 2017
E-mail: [email protected]