Ghanaian Market Women To Be Celebrated On Republic Day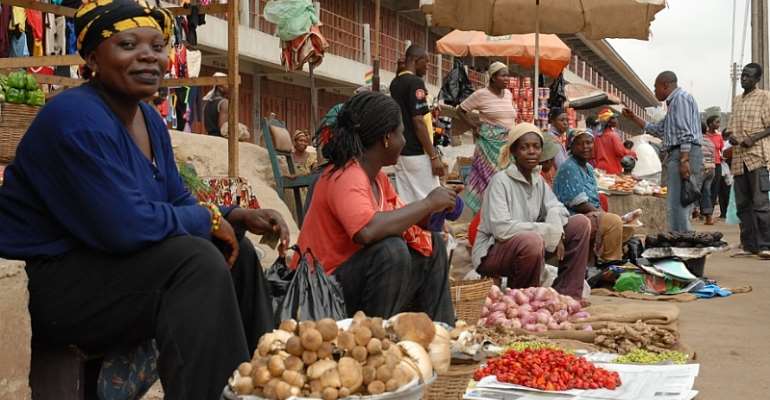 The hard work and sacrifice of Ghanaian market women will finally be acknowledged and appreciated at an annual event. This was made known at the recent launch of the first-ever Market Women's Day Celebrations.
Speaking at the launch, a member of the organising team, Mr. J. N. Halm, stated that over the years, awards ceremonies have been organised for various groups such as farmers, teachers, musicians, etc. He said that market women around the country formed a very important group that contributes immensely to the economic development of the country. He added that these industrious women played a very important role by bridging the gap between the farmer and the final consumer and thus, needed to be greatly rewarded for all their hard work over the years.
The President of the Greater Accra Markets Association, Madam Mercy Needjan, was ecstatic about event saying that it was high time their efforts were recognised. She was most thankful to the organisers for having thought of the market women in the country. Madam Needjan finally added that on that day, Ghanaians will see that indeed market women are really special.
The event, slated for 1st July, 2017 at the Efua Sutherland Park in Accra, will be a unique celebration that will feature a variety of activities, prominent among which are an awards ceremony, a mini-beauty pageant and the cooking competition between various market associations. A number of Ghanaian highlife and gospel artistes are also expected at the event.
The event is being organised by I-Media Advertising in partnership with the Greater Accra Markets Association while the title sponsor is Mucaase Foods Limited.