France will ask UN to authorize Sahel counter-terror force
Africa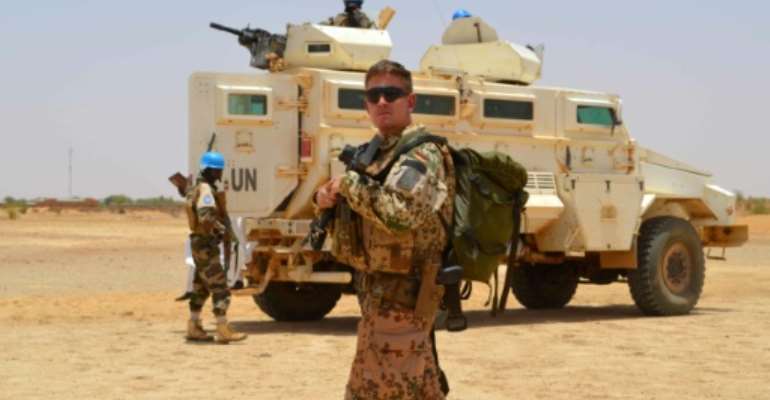 United Nations (United States) (AFP) - France will ask the UN Security Council to authorize an African military force for the Sahel region that will be sent to root out jihadists and drug traffickers, the French ambassador said Tuesday.
A French-drafted resolution is expected to be presented this week to the Security Council, which could vote on the measure in the coming weeks.
Burkina Faso, Chad, Mali, Mauritania and Niger, which make up the G5, agreed in March to set up the force of 5,000 troops for the Sahel region.
The force will have its headquarters in Mali but will be under a separate command from the UN peacekeeping force MINUSMA, which has been deployed in the country since 2013.
"France is going to propose a draft Security Council resolution to authorize the G5 Sahel counter-terrorist force," Ambassador Francois Delattre told reporters.
Delattre said he expected the council to back the measure, drafted under chapter 7 of the UN charter, which provides for the use of force.
"We cannot afford to let the Sahel region become a new safe haven for terrorists from across the region," he said.
France carried out a military intervention in Mali in 2013 to drive out jihadist groups, some of which were linked to Al-Qaeda, which had seized the country's north.
Though the Islamists have been largely ousted from the north, jihadist groups continue to mount attacks on civilians and UN forces and the violence has engulfed parts of central Mali.
The measure will include a request to UN Secretary-General Antonio Guterres to propose ways to support the Sahel force through logistical and financial means.
UN support for the Sahel force would come at a time when the 12,000-strong MINUSMA force has come under a series of attacks in what has become the UN's deadliest mission.
Two peacekeepers from Chad were killed in an ambush in the north on Tuesday.
The attack, like many others in the last weeks, was claimed by a powerful jihadist alliance, the Group to Support Islam and Muslims (GSIM), a fusion of three Malian jihadist groups with previous Al-Qaeda links.