Nana Addo must be impeached for continuous atrocities in Ghana - Akua Donkor
News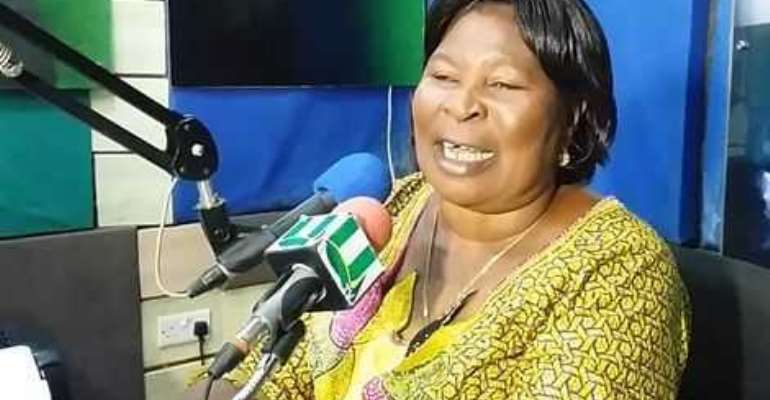 Founder of the Ghana Freedom Party (GFP) Madam Akua Donkor has stated that the President Nana Addo Dankwa Akufo-Addo be impeached for the continuous atrocities in the country.
She called on the President to honourably step down to prevent been impeached by angry Ghanaians over his 'poor' style of leadership.
A livid Madam Donkor claimed the President has done little to avert the brutalities innocent Ghanaians are subjected to.
She accused the President of the death of the late Captain (now Major) Maxwell Mahama.
Speaking on Abusua FM's Abusua Nkommo with Kwame Adinkra, she alleged that the President instigated the Delta Force members to intimidate the Judge who was presiding over their assault case in Kumasi.
The 2016 elections Presidential candidate for Ghana Freedom Party (GFP) claimed the President is a copy-cat of his late father Edward Akufo-Addo who caused mayhem in the country years ago.
'I will repeat this statement again, Captain Mahama's death was orchestrated by the President Nana Addo, he ordered the assemblyman to incite the Denkyiraboase residents to lynch the soldier who was preventing the residents from engaging in galamsey, that's the truth, if you attempt to tell the truth, you become a target of the New Patriotic Party (NPP), they almost killed me at Talensi, during the by elections years ago,' she alleged.
She questioned the promotion of Captain Mahama to a major asking if the promotion will resurrect him.
'What will the promotion do for the family?. The President also gave money to the wife of the former Upper East Regional Chairman of NPP late Adams Mahama, will the money bring him to life?,' she asked.
Madam Donkor who on Monday June 5, 2017, visited the family of the late Captain to commiserate with them said 'I have been so sad ever since the incident happened. I have not been able to eat, talk less of sleeping. I have been mourning captain Mahama's death'.
She further challenged the President to publicly swear if he did not kill the former Abuakwa North Member of Parliament (MP) late JB Danquah, asking why perpetrators have not been brought to book.
'I will write a petition in the coming days to BBC, President Akufo-Addo and other places to call on Nana Addo to swear if he is not behind these mayhem in the country,' she said.
The Akufo-Addo's government has been accused of recent atrocities in the country by opposition parties.