GEPA Demands Cap On Cashew Export
Business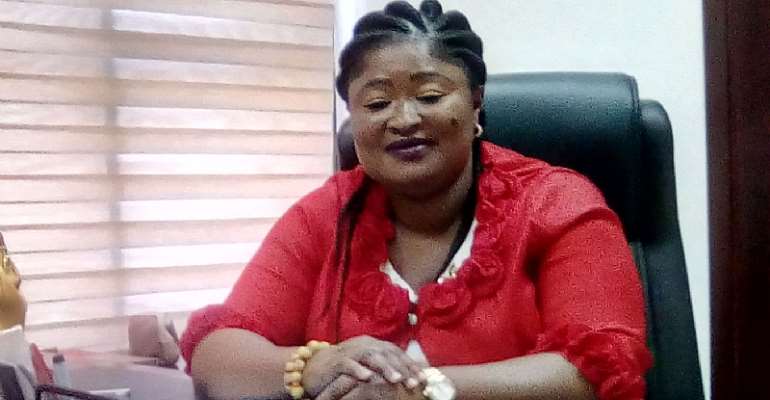 The Ghana Export Promotion Authority (GEPA) has asked the central government to place a cap on the volume of raw cashew that can be exported from Ghana.
Chief Executive Officer (CEO) of GEPA, Gifty Klenam made the call on Friday, 2nd June, this year, in Accra, saying it has become imperative for government to impose limitation.
Ms Klenam, speaking to the media at her office, said if government cannot place a cap on raw cashew export, then it should surcharge it as an alternative.
That, she said, was because about 90 percent of Ghana's cashew were being exported raw by foreigners, particularly Indians, Vietnamese, Lebanese, among others, without leaving any significant quantity for local companies, who want to do value addition.
The cashews are first exported to India, Vietnam and processed or shipped raw to the US and other Western markets, accordingly projecting India and Vietnam as the producing countries of the products, she disclosed.
She pointed out that the foreigners engaged in the dubious act were not repatriating the proceeds from their exports to Ghana, adding that the State was losing huge amounts of money.
She said that the State is not able to create sufficient jobs for many unemployed youths in the cashew sector, as the companies that are found within the value-addition chain do not get much of the raw cashew for their production to be able to employ more persons.
BUSINESS GUIDE gathered that the indigenous exporters of cashew nuts registered with GEPA were paying GHC200 per annum as contribution.
She appealed to government to ensure that a large number of raw cashews are channeled to firms locally for their operations, which stand to benefit the State.
One Exportable Product Project
She disclosed that the Authority was in the process of commencing its export promotion initiative dubbed, "one district, one exportable product project."
The project, which would begin on Wednesday, June 7, this year, with an engagement with DCEs, MCEs, Eastern Regional Minister and other key stakeholders in Koforidua, seeks to engage all 216 districts nationwide to try and identify one exportable product which GEPA can market to help raise additional funds for the State and create jobs for the masses.
By Melvin Tarlue