MPs Wish BECE Candidates Success
News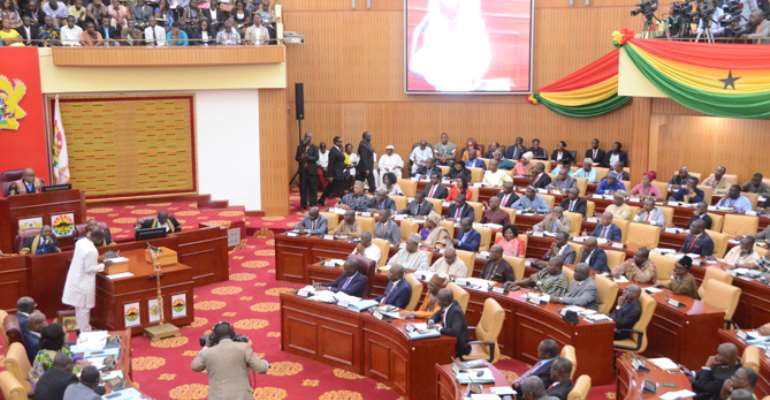 Members of Parliament (MPs) have urged the West African Examination Council (WAEC) to conduct this year's Basic Education Certificate Examination (BECE) with utmost integrity without the 'usual' leakage of examination papers.
The MPs said the recent West African Secondary Schools Certificate Examination (WASSCE) for senior high school students took place without any hitches and therefore want WAEC to prevent leakage of examination papers this year.
The MPs contributed to a statement made in Parliament by the New Patriotic Party (NPP) Member of Parliament for Assin South, Rev John Ntim Fordjour to draw WAEC's attention to the need to avoid any examination leakage during this year's BECE.
The MPs used the occasion to wish all students writing this year's BECE across the country good luck.
The MP for Assin South, in his lead statement, said the perennial leakage of WAEC Examination Papers have serious implications for the image of Ghana, stressing that the unfortunate phenomenon grossly undermines the integrity of the educational system of Ghana and potentially vitiates the sustenance of the international competitiveness of Ghanaian students.
"Though the government is not expected to unduly interfere in the activities of WAEC, we cannot sit on the fence and look on unconcerned for the challenges on the part of WAEC to jeopardize the integrity of our educational system and the future prospects of Ghanaian students," Rev Ntim Fordjour said.
He said the country needs to always uphold its moral values and parents, teachers, students, heads of educational institutions, printing press owners, security officials and traders, as stakeholders, must be patriotic and safeguard the integrity of examinations in the country.
The NPP MP for Dadekotopon and a deputy communications minister, Vincent Odotei Sowah, said some unscrupulous people had attempted to hack into the WAEC's cyber system and internet data to get access to this year's question paper but since the ministry had fortified all the sensitive cyber systems they could not get access.
He said that the ministry was seriously monitoring the process to ensure that the cyber systems are not interfered with by some unpatriotic Ghanaians.
The National Democratic Congress (NDC) Member of Parliament for North Tongu and a former deputy minister of education, Samuel Okudzeto Ablakwa, said examination leakages impugn the image of the country, but WAEC ought to be encouraged to ensure that the practice is nib in the bud.
By Thomas Fosu Jnr