11 Lotto Courts Inaugurated
News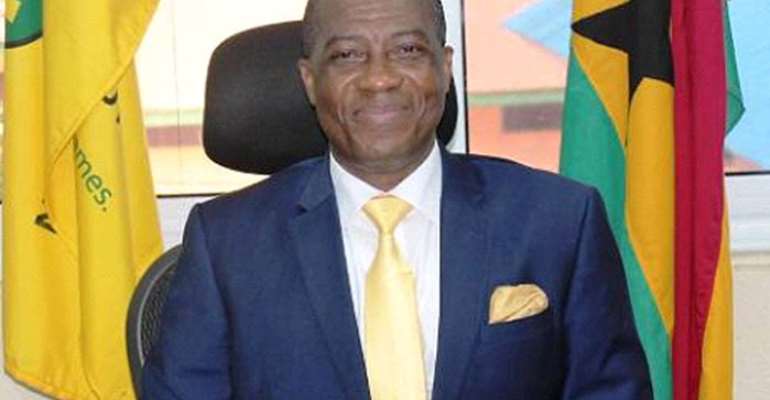 Outgoing Chief Justice (CJ), Justice Georgina Theodora Woode, has inaugurated about 11 lotto courts across Ghana.
The courts are expected to facilitate the prosecution of all lotto-related offences, as the new Director-General of the National Lottery Authority (NLA), Kofi Osei Ameyaw has put in place measures to ensure sanity in the lotto industry.
The courts include Circuit Courts one and eight in Accra, Circuit Courts B in Tema and Koforidua, Circuit Court 4 in Kumasi, Circuit Court one in Cape Coast, and Circuit Courts in Tarkoradi, Ho, Tamale and Wa.
In a statement read on behalf at the inauguration held recently in Accra, the CJ explained that the establishment of the courts was aimed at helping to create public awareness about the need for individuals to desist from unlawful lottery activities, as well as demonstrate the readiness of the judiciary to excel in the performance of its function in the maintenance of law and order in the country.
According to her, the NLA's functions have come under serious threat due to the activities of some illegal private lotto operators.
"I have been assured by management of NLA that judges, who are assigned to these courts, will receive regular training to give them a better appreciation of the legal issues involved in illegal lotto operations so as to enable them to handle cases efficiently and impose sentences that commensurate with the offences," she said.
On his part, Mr. Osei Ameyaw observed that under the National Lotto Act, 2006 and Lottery Regulation 2008, the inauguration of the courts was a testament to the commitment of NLA under his watch to work harmoniously with all stakeholders in the industry.
The Director-General, who since his assumption of office, has pledged to work in collaboration with all and sundry to improve the fortunes of the industry.
He reiterated that the NLA was not out to witch hunt illegal lotto operators but exhibit their readiness to embrace and give them the opportunity to operate within the framework of the lottery law.
"It is our expectation that when all illegal lotto operators come on board, revenue generation into the Consolidated Fund for social developments would be boosted, however we shall not relent in our efforts to sanitize the industry," according to him.
By Melvin Tarlue