Let The Examinations Be Clean
Opinion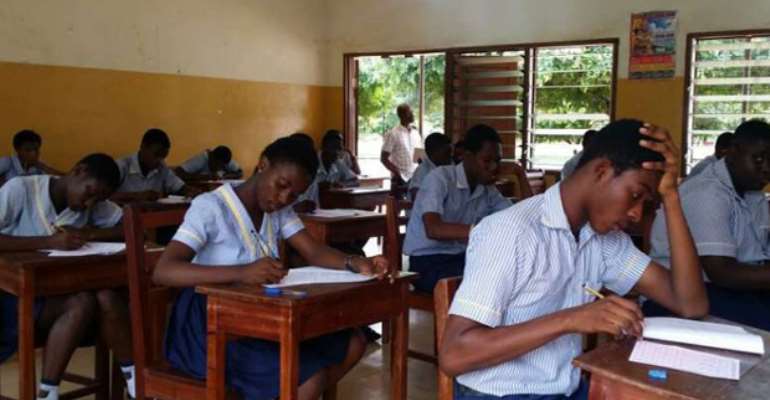 Teenagers, their ages ranging between 13 and 15 have commenced writing their maiden public examinations, the Basic Education Certificate Examination, otherwise known as BECE.
Many persons and groups have sent them well-wishes; we too join the many well-wishers to pray that they come out with flying colours.
Their anxious parents and teachers are at this stage on tenterhooks hoping that nothing goes wrong.
Children at this stage of their academic life should be supported to write this examination without any encumbrance. This way such tests of what they have learnt over the past nine years won't turn out to be something to be apprehensive about.
The experience of a few years ago is still fresh in the memories of stakeholders and it is the reason many are watching the ongoing examination with eagle eyes hoping that nothing goes amiss.
It is when we encourage kids to fear examinations that they easily fall prey to criminals who sell papers to their school proprietors and some parents. There is no doubt that children who are well prepared and disciplined would not give in to temptation of leaked papers.
Parents should at this time offer the necessary psychological support to the kids so that they can do their best in the ongoing examination.
We should avoid doing anything that could unsettle them in a manner that would impact negatively on their performance.
Let us not allow them to stay overnight in the name of studying but to rather have sufficient sleep so they would be fresh and primed for the next day's paper. Much as they need to revise their notes, the examination they are writing cover what have been learnt over the years; the last minute reading intended just to refresh their memories.
The authorities should ensure that there is no leakage as we experienced a few years ago. Those who encourage such leakages do not cherish the progress of our country. A child who is introduced to such criminalities would certainly grow up to become a cheat and academic misfit. Once they start depending on leaked papers they would soon get hooked to it. Such a channel is not sustainable and the earlier it is stopped the better it would be for the kids' future.
We know the role of some school proprietors in the saga of leaked papers. Private schools especially boast of the number of passes they make during such examinations – the dishonest feat adding to the academic statures of their schools and their market values.
The so-called excellent performance of a school at the BECE is useless if it is achieved on the back of leaked papers.
Harsh sanctions should be applied to school proprietors and their accomplices in relevant establishments who are implicated in such leakages.
Our children constitute the backbone of our future human resource base as a country. For this reason, anything which threatens their quality such as leaked papers should be resisted by all means.