43 cars saga: We acted on behalf of Ghana – Apaak
News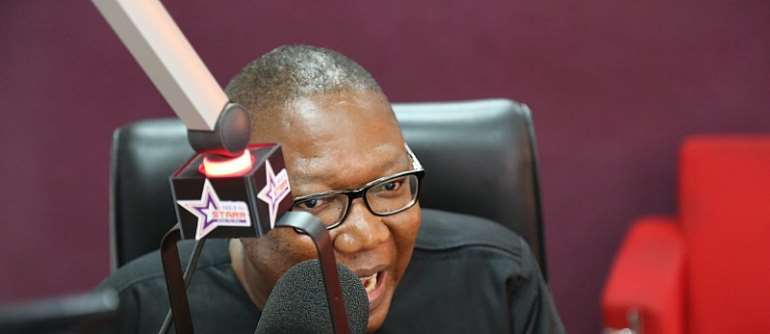 Embraced by his earlier claim that the National Democratic Congress (NDC) government ordered the purchase of some 43 new vehicles a few days before leaving office at the behest of the new government, Dr. Clement Apaak is charting a new course, saying they were acting on behalf of the State.
"Up until we handed over, we were still in charge; but processes were ongoing. So at the time the onus fell on us to act on behalf of Ghana and in the best interest of Ghana," said the former Presidential Staffer and now Member of Parliament for Builsa South Monday in an interview with Citi FM.
His latest claim is a clear departure from his earlier pronouncement, where he alluded that the previous administration led by former President John Mahama ordered for the procurement of the said vehicles for the presidency at a cost of over nine million dollars just four days before leaving office on the request of the Akufo-Addo led government.
"It's indeed true that the said vehicles were ordered, but the request was made to our side during the transition. So if indeed the vehicles have been procured, I can say on authority that it was part of the request which was made by the incoming government," he said; a claim the government flatly rejected as untrue.
According to a deputy Information Minister, Kojo Oppong-Nkrumah, after speaking to the Senior Minister Yaw Osafo Marfo, who was the co-chair of the transition team on the side of the new government there was never such a request.
"There was no such conversation even and this morning [June 5, 2017] I'm speaking to you on his authority there was not even a conversation of this kind to purchase new vehicles or even to request for new vehicles, let alone to put such a request into writing to anybody," Mr. Oppong-Nkrumah averred.
"…It sounds strange that if a new government is coming in and wanted vehicles, why would we request or insist that the previous government should buy it before they go. You would want to then come in and perhaps make your own choice and particularly even for security reasons, it would sound a bit strange," he added.
Challenged by the government's complete dismissal of his claim, Dr. Apaak launched a comeback in which he struggles to lucidly defend his claim, saying governance requires a lot of work and the fact that the letter authorizing the purchase was signed by Julius Debrah, former Chief of Staff on December 9, 2016 "doesn't mean the conversation didn't take place."
"It's not out of place for the request for the cars to have been made earlier than the transition team was inaugurated," he argued Monday evening on the same network, noting the formation of a transitional team is not "just a snap of finger."