Tony Fofie Child Development Fund launched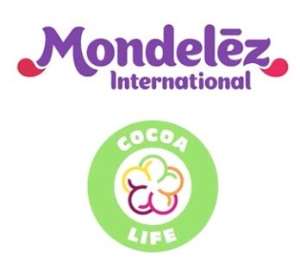 By Christabel Addo/Christielove Basmel Aborchie
Accra, June 5, GNA - Mondelez International Cocoa Life, one of the world's largest chocolate companies, in partnership with the Child Rights International (CRI) a non-profit organisation, on Monday, launched the Tony Fofie Child Development Fund in Accra.
The Fund, which is one of the many initiatives of Mondelez International Cocoa Life, seeks to address child protection issues and livelihood challenges in the growing communities, and would be independently managed by the CRI.
It had been named after a Ghanaian, Mr Anthony Fofie, a former Chief Executive of the COCOBOD, who spent all his working life in a quest to improve the sustainability of Ghana's cocoa supply chains, would currently support 70 children of cocoa farmers in the first year, with the expectation of growing it to cover needy children in more communities.
Mrs Yaa Peprah Amekudzi, the Country Lead, Mondelez International Cocoa Life, in an address said guided by some child protection principles, including the commitment to ensure the realisation of children's right to education, ensuring that they were not subjected to physical, emotional or sexual abuses, the fund would take steps to preserve the dignity and privacy of these children.
The Fund would help build the intellectual capabilities and skills of children in these cocoa growing communities, to reduce the incidence of out-of-school and child labour in farms, and further support them to pursue higher academic laurels, equip young people with skills for livelihood through apprenticeship and whip up their interest in the sector farming after schooling, to ensure quality bean sustainability.
She said it was the goal of Mondelez International to empower thriving cocoa communities as the essential foundation for sustainable bean production, would facilitate a set of holistic interventions in order to reach at least 45,000 cocoa farmers in Ghana and indirectly reach more than 400,000 persons in growing communities.
Mrs Amekudzi said the objectives were to support farmers to improve their yields and livelihoods and earn incomes that would lift them out of poverty, work towards the empowerment of women and also families to create a conducive environment for their children, while professionalising cocoa farming by providing business knowledge and skills for complementary livelihoods.
Mr Matthew Opoku Prempeh, the Minister of Education, in an address read on his behalf, commended Mondelez International for the initiative, and the CRI as well as other Civil Society and non-governmental organisation, for their support in the development and promotion of access to quality education in rural communities across the country.
He underscored the importance of education to national development, saying it was believed to be the critical mobility tool to lift people from poverty, hence the intervention of the Free Senior High School (SHS) government policy which also focuses on Technical and Vocational training, to ensure the attainment of high education for all children and reduce the drop-out rates.
He said although a lot had been achieved in terms of improving access to quality education by expanding infrastructure and other facilities, there were still major gaps, especially in the rural farming communities where many children still remained out of school, due to poverty.
Mr Opoku Prempeh commended Mr Fofie, for the numerous achievement and impact made in the area of upholding children's rights and the empowerment of cocoa farmers during his tenure of office, which earned him the recognition.
Mr Anthony Fofie thanked the two institutions as well as all stakeholders in the cocoa sector for the honour bestowed upon him, but paid tribute to all the stakeholders, including Mondelez International and the CRI, for their interventions and support over the years in the fight for the elimination of child labour in cocoa farms, and for providing funding support to help farmers, and improving educational infrastructure among other things for farming communities to expand access.
He said by virtue of the significant contribution of cocoa (about 25 per cent) to the Gross Domestic Product, it was fair to consider that farmers as key stakeholders when development was being mentioned, and urged the beneficiaries to make good use of the opportunities given them in order to bring about change and development both in their communities and also in the cocoa sector.
Mr Bright Appiah, the Executive Director, Child Rights International, said beneficiaries of the Fund would also receive career guidance through a mentorship programme.
GNA