5 June 2017
|
Middle East
Netanyahu insists Israel retain Jordan valley military control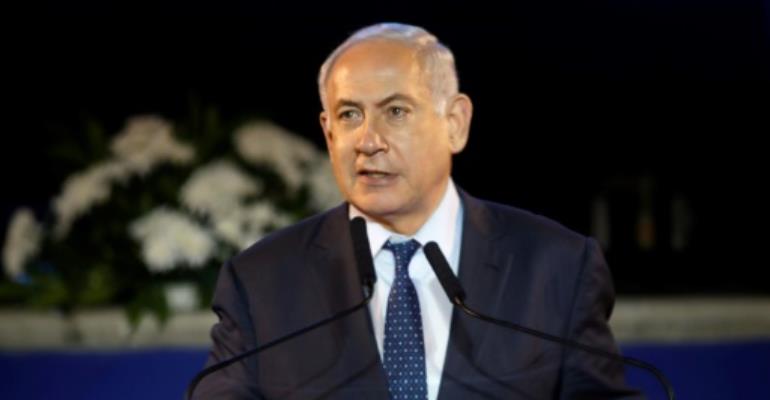 Latrun (Israel) (AFP) - Israeli Prime Minister Benjamin Netanyahu on Monday pledged that he would not cede military control of the West Bank's Jordan valley in any future peace agreement with the Palestinians.
Speaking at a ceremony marking 50 years since the outbreak of the 1967 Six-Day War, Netanyahu's comments seemed likely to cast a pall over US President Donald Trump's attempts to breathe life into long-stalled peace efforts.
"We seek peace with our neighbours, a real peace, a peace that will last for generations," Netahyahu said at the event, held at the Israeli army's Armoured Corps Museum at Latrun, west of Jerusalem.
"That is why in any agreement -- and without an agreement -- we shall maintain security control over all the territory west of the Jordan Valley and because of that we insist that the Palestinians finally recognise Israel as the national home of the Jewish people."
"That is the foundation for peace and refusal it what prevents achieving it," he added.
In the 1967 war, Israel occupied the West Bank and the Gaza Strip and subsequently annexed east Jerusalem, in a move never recognised by the international community.
Trump visited Israel and the Palestinian territories last month, calling on Israelis and Palestinians to make compromises for peace but offering no specifics on how to resolve the 50-year-old conflict.
He did not specifically mention the two-state solution, long the focus of international efforts and US Middle East diplomacy.
Palestinian president Mahmud Abbas, however, reiterated his call for a Palestinian state with east Jerusalem as its capital.