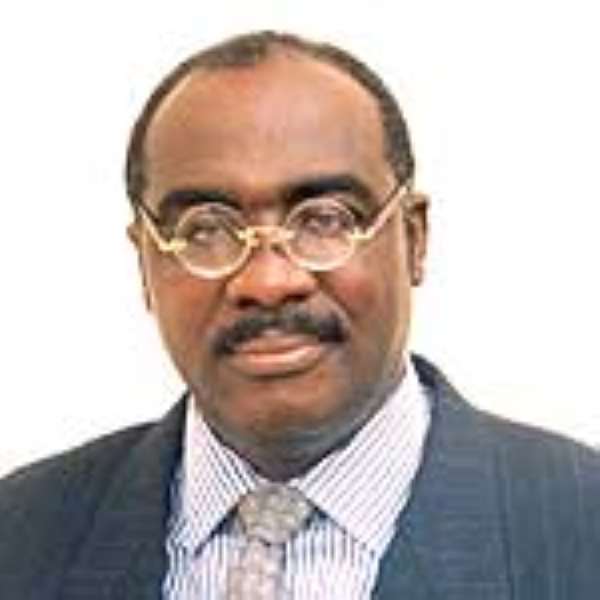 Wa, May 17, GNA - The Domestic Violence and Human Trafficking Bills are to be laid before Parliament by the close of the year, Papa Owusu Ankomah, Minister of Interior, said on Monday at the start of a two-day familiarisation tour of the Upper West Region.
He said the rights of women and children were paramount for national development since they formed the majority of the vulnerable in the country.
Papa Owusu Ankomah who is also the MP for Sekondi said he decided to start his familiarisation tours in the Upper West Region since as the last region to be created it would have more problems and challenges than the other ones.
He was accompanied by Mr E P D Barnes, Chief Director of the Ministry of Interior, Brigadier Joseph Odei (Rtd), National Co-ordinator of the National Disaster Management Organisation, Ms Elizabeth Adjei, Director, Ghana Immigration Service, Mr. William Asiedu, Director-General, Ghana Prisons Service, Mr. Emmanuel Atenga, Chief Fire Officer and Mr. Bernard Guyin Dery, Assistant Commissioner of Police.
The Interior Minister called on Mr. Ambrose Dery, Upper West Regional Minister, addressed the launching of the Upper West Desk of the Women and Juvenile Unit (WAJU) of the Ghana Police Service Desk, and officers and men of Ghana Police Service, Ghana Prisons Service, Ghana National Fire Service, Ghana Immigration Service and NADMO. Papa Owusu Ankomah said the government would do everything possible to provide accommodation, logistics and better working conditions to ensure better security services in the country.
He appealed to traditional rulers and opinion leaders to desist from accepting Fulani herdsmen whose activities had been destructive in the country and said that the government would soon come out with a programme to find a lasting solution to the problem. Mr. Ambrose Dery, Regional Minister appealed to Papa Owusu Ankomah to increase the strength of the security services in the region. He noted that the current figure of 207 Police, 18 Immigration Officers among others was woefully inadequate to tackle the security issues in the region.
The security agencies expressed concern about accommodation, working conditions, transport, inadequate staffing and motivation and regular transfers, timely promotions and sponsorships to upgrade their knowledge and skills.