President's son defends property acquisition, but ...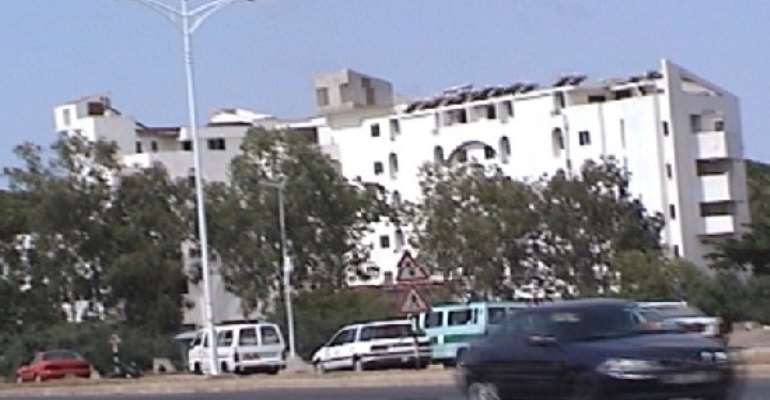 .. shareholder and all other partners is still a secret Accra, May 15, JoyOnline -- A spokesperson of President Kufuor's eldest son has dismissed media allegations about his business activities that have raised questions of good governance and transparency. The president's son, Chief John Addo Kufuor has admitted to being a shareholder of a multi-storey hotel under construction close to his father's residence. But he denies allegations of his involvement in the proposed GIA take over bid from Ghana Airways as well as a housing complex, known as the Villagio project. The action of Chief John Addo Kufuor has raised issues of good governance and accountability. Critics say the Chief Kufuor used his influence as the President's son to acquire the property. But a spokesman of Chief Kufuor, Charles Sam told JOY News that the President's son has a right to acquire any property. "He has a right like anybody in this country to do business and conduct his affairs or look for any opportunity that is available. The president's son is a private citizen. His only crime is that his father is the President," he said. Mr. Charles Sam insists there can be no questions about young Kufuor's business transactions as he is a private individual and not a public figure office holder like the president. Mr. Sam denied that Chief Kufuor used his influence as the president's son to acquire the property near the President's residence. He explained that Chief Kufuor had used his ability to raise funds to get other partners to secure the property. "Let me state for the records that he has other partners. He is not the sole owner of the hotel. He is a shareholder and all other partners have contributed their quota and chose Prudential Bank to put a consortium together to finance it," he said.
But he declines to mentioned the other partners involved in the transaction
"Well I don't think that is relevant for now. You know, this is business and there are things that are not disclosed. What I can say is that we have responded to the allegations by the Democrat out of respect for the public", he said.
Chief Kufuor wants the National Democrat to retract the story and apologize to him.