Innovation Is The 21ST Century Skills For Agribusiness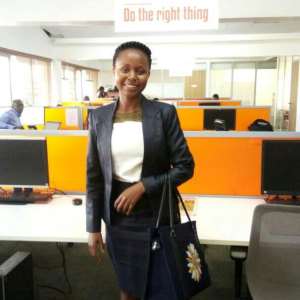 Madam Lillian Uwintwali
Award winner of the Haward G.Buffett foundation ,the Tony Blair Africa governance Initiative (AGI) and the world food prize foundation Madam LILLIAN UWINTWALI ,the founder and chief exercutive of M.AHWIII Limited a Rwanda based software development firm with vision to develop innovative,market and add value to agricultural products.
Speaking to IncubationTv in Accra on her visite Madam Lillian Uwintwali added that African social enterprise,agripreneur must develop and promote solutions that seek to address challenges in the value chain through information communication technologies solution that increase and add somes more to make agriculture a lucrative business.
Her company Agro-FIBA, currently provide service to over 3,000 smallholder farmers through the internet and text message that boost in e-extension services,market and innovative financing in agribusiness.
A graduste of university of Rwanda college of science and technology with focus in communication and information technologies, she said all stakeholders should help invest in the youth in agribusiness with key partnerships that build infrastructure and technology capacity for sustainable expansion. She also reveals to IncubationTv that "Its a time for all african youths in agriculture business to aim of their efforts to deliver a more sustainable agriculture future for africa by using our digital innovation idea to bridges the gaps in the sector.
A led member of Rwanda youth in agribusiness Forum ( RYAF) take the opportunities applauded IncubationTv team to focus on the great content development and seek a right partner to create a gainful jobs and weath for African youths.
Follow us on
Facebook: Incubation Tv
Twitter: @IncubationTv
Emaill:[email protected]