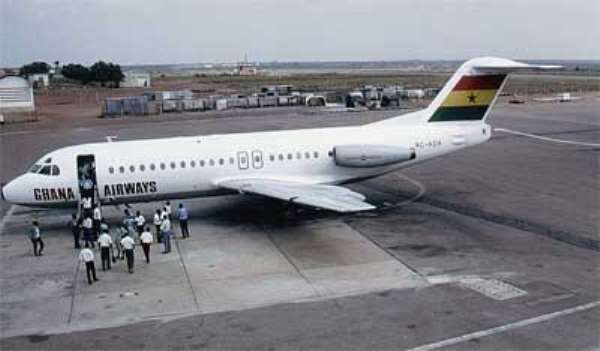 Antrak Air Ghana Ltd made a giant leap into the aviation industry over the weekend when it purchased two Ghana Airways DC-9 aircraft.
This brings to three, the number of airplanes purchased by Antrak Air since it started operations in September 2003.
Antrak's rapid expansion within the airline industry is seen among industry experts in the West African sub-region as a magical performance. Antrak's popularity has sky rocketed within such a short time.
The US state department has made a special mention of Antrak Air on their website. Last Saturday, the company took delivery of two DC-9 aircraft from Boeing International Corporation at the Kotoka International Airport (KIA).
Ghana Airways entered into a lease purchase agreement with Boeing International but were unable to buy the two aircraft before its dissolution by the Ministry of Roads and Transport.
During the presentation, the managing director of Boeing, Mr. Thomas A. Frisby stated loudly that Antrak had outrightly purchased the DC-9, adding that the purchase of the planes were excellent choice for the airline's regional routes.