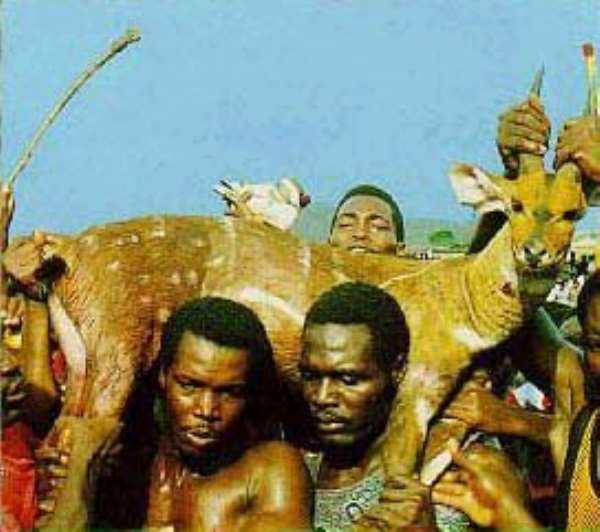 Winneba (C/R), May 12, GNA - The Presiding Member of the Awutu-Effutu-Senya District Assembly, Mr. Kwesi Esseku, has praised the chiefs and people of the Effutu Traditional Area for the peaceful Aboakyer festival that took place at Winneba last Saturday.
Mr. Esseku said that the stable and relative peace, which characterized the occasion marks the beginning of more successful Aboakyer celebrations in the years ahead.
The Presiding Member was speaking to the Ghana News Agency in an interview at his office in Winneba on Tuesday.
He called for closer and fruitful collaboration between the Effutu Traditional authorities and the district Assembly for the maintenance of peace and mutual understanding among the people in the area.
Mr. Esseku said since the Aboakyer festival attracts a lot of tourists to the area annually, tireless efforts must be made by stakeholders in the town to maintain environmental sanitation always to sustain the interest and love that the foreigners might develop for the community.
He asked leaders of Unit Committees in the area the to organize monthly clean-up exercises to buttress the efforts of the Assembly to keep the Traditional capital all the times.